Villa in Stone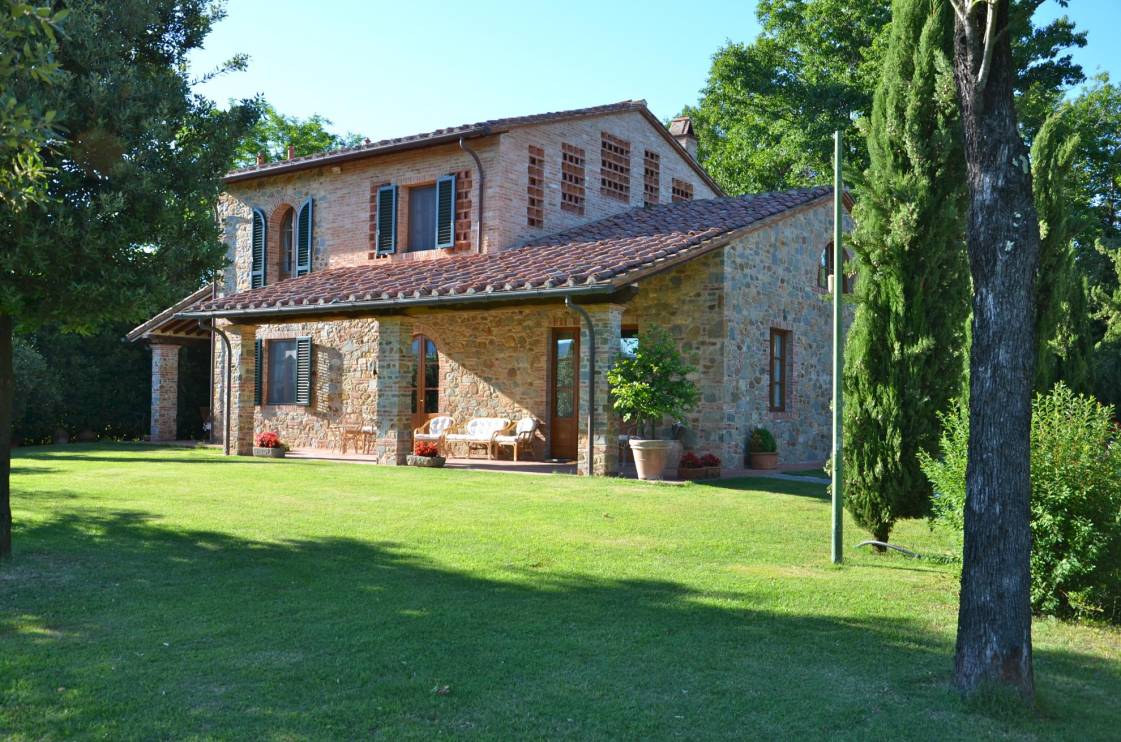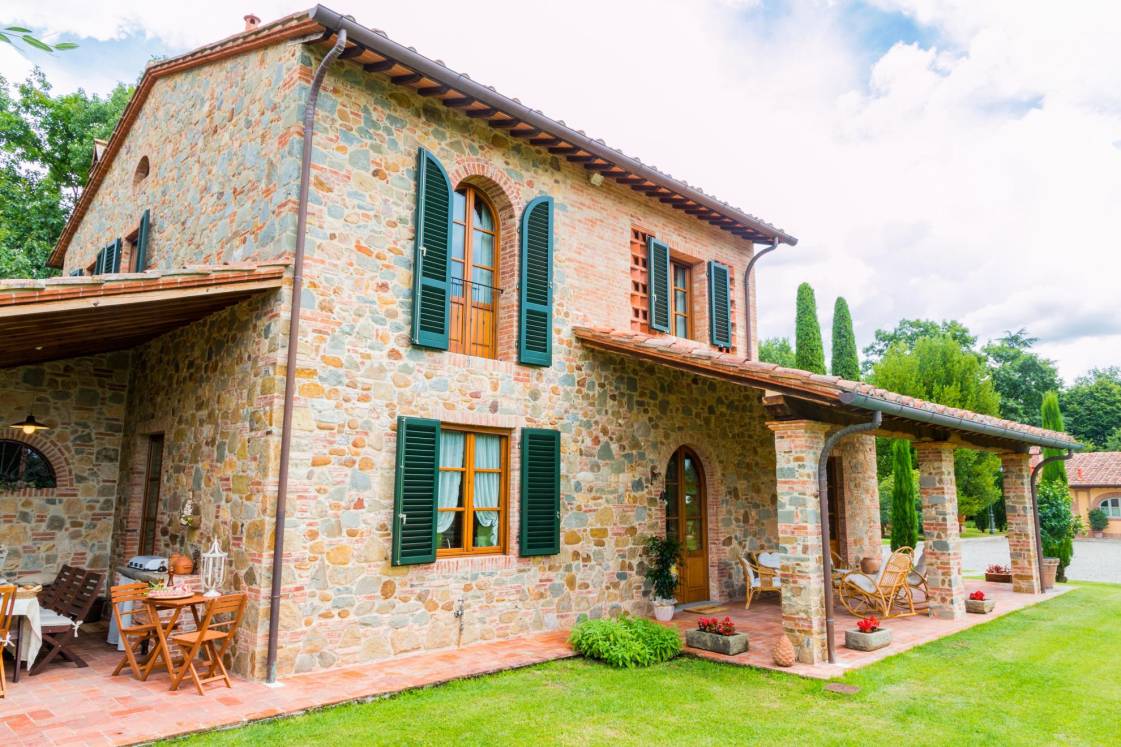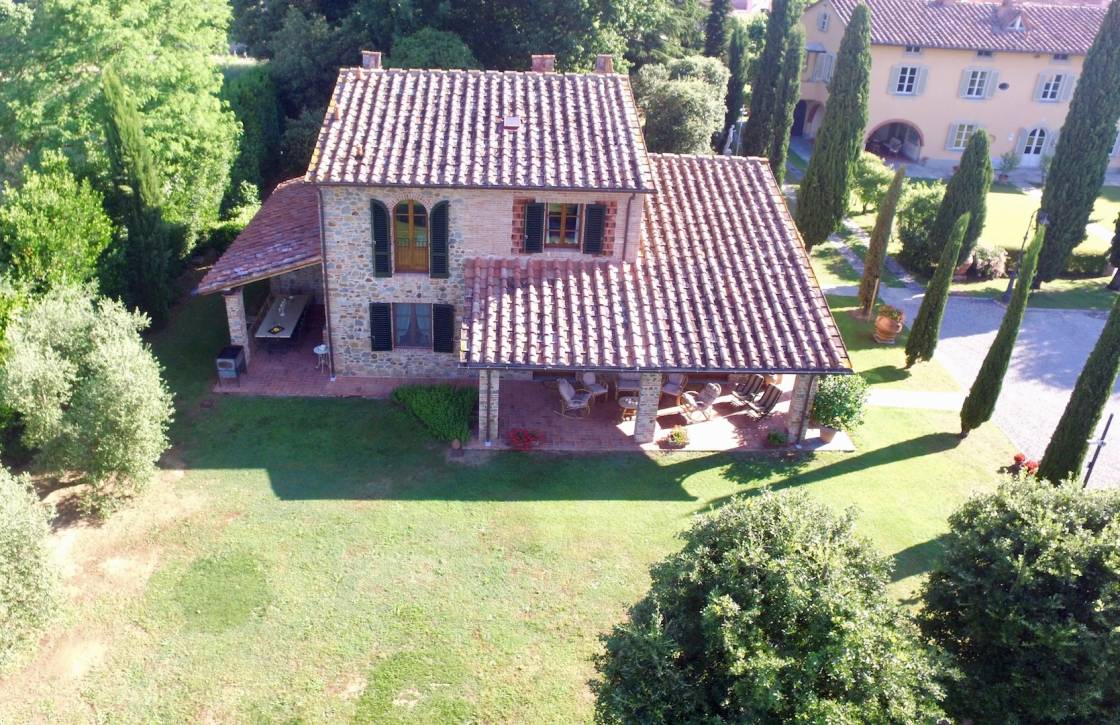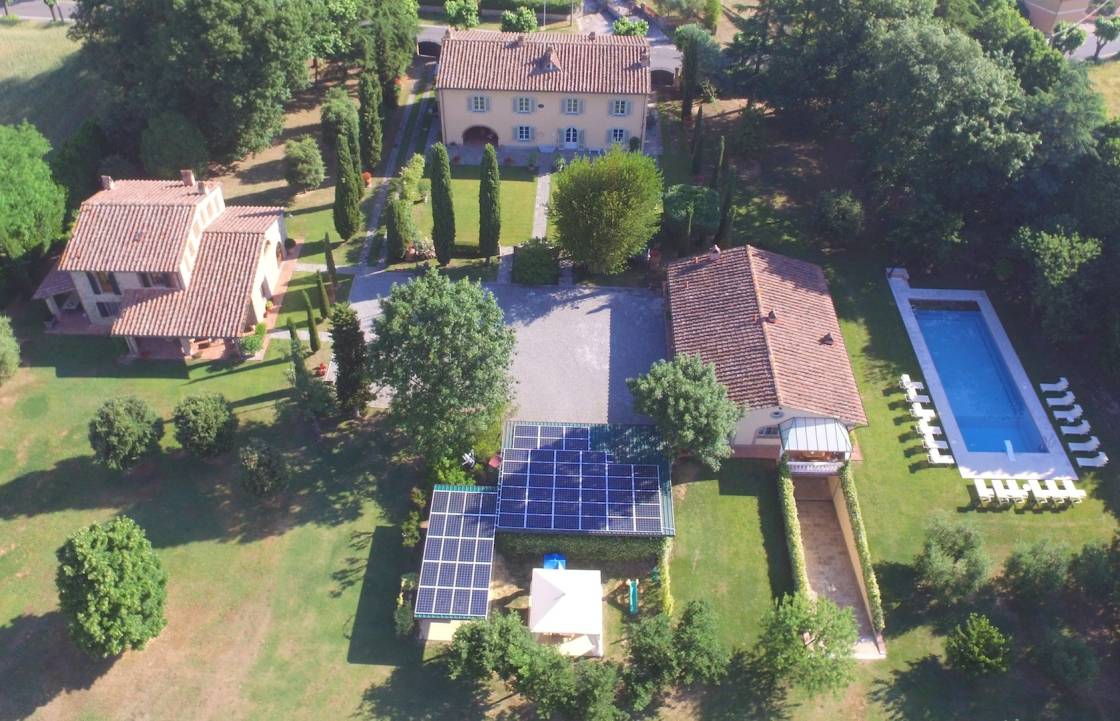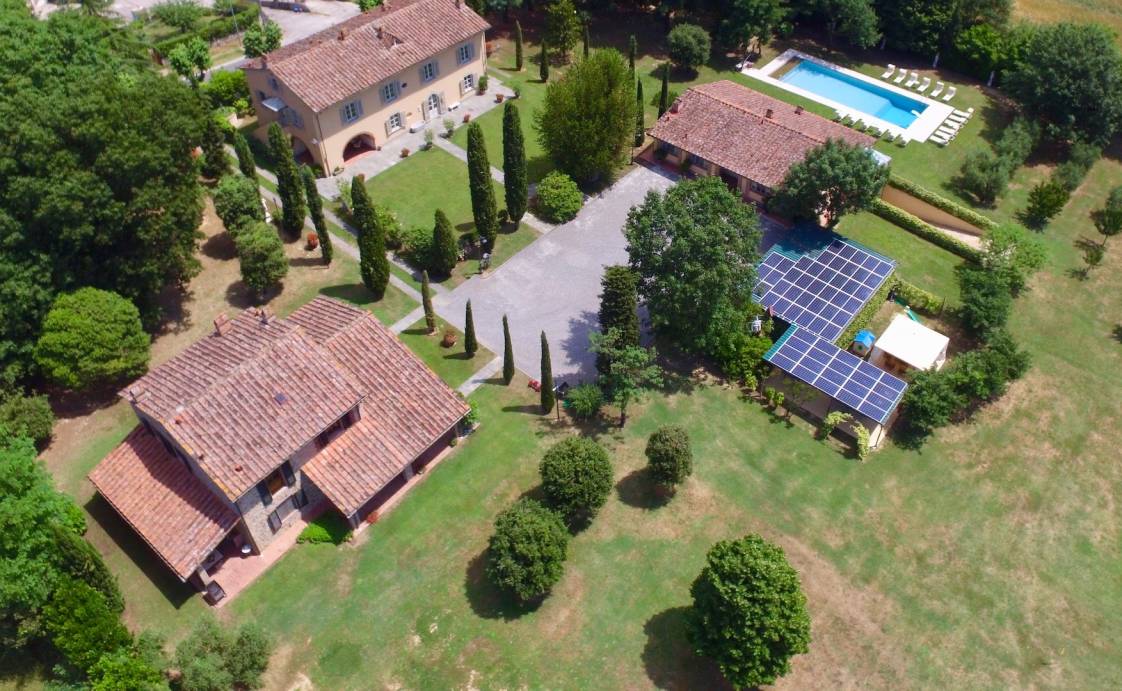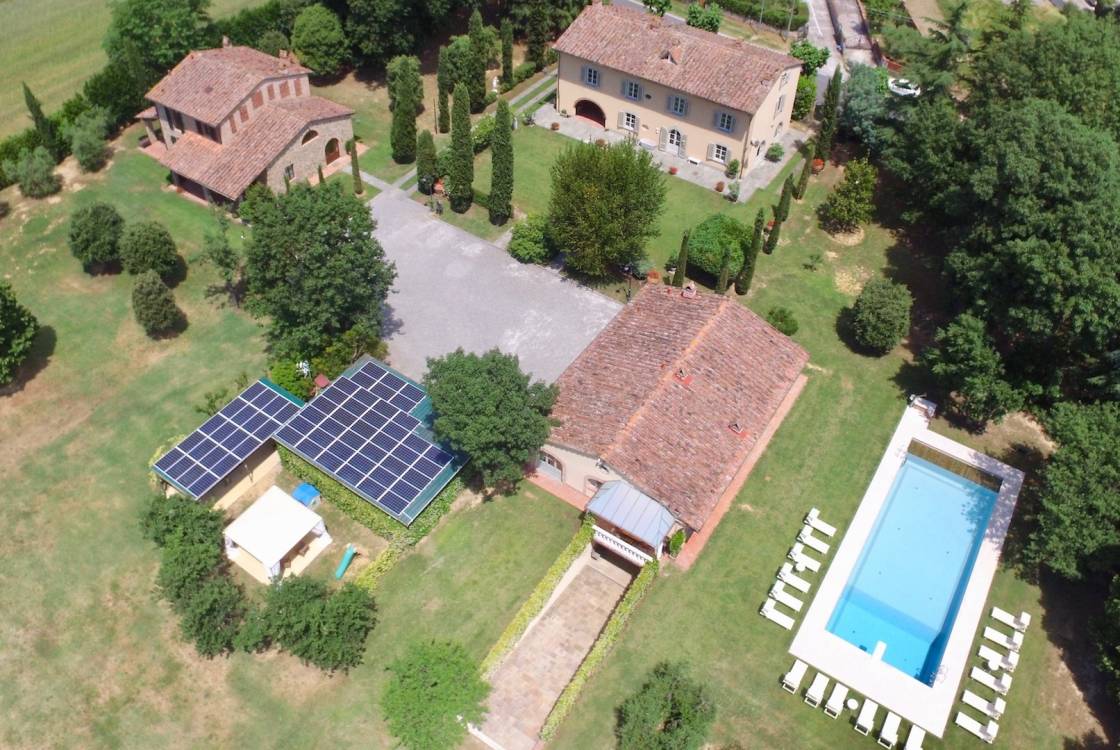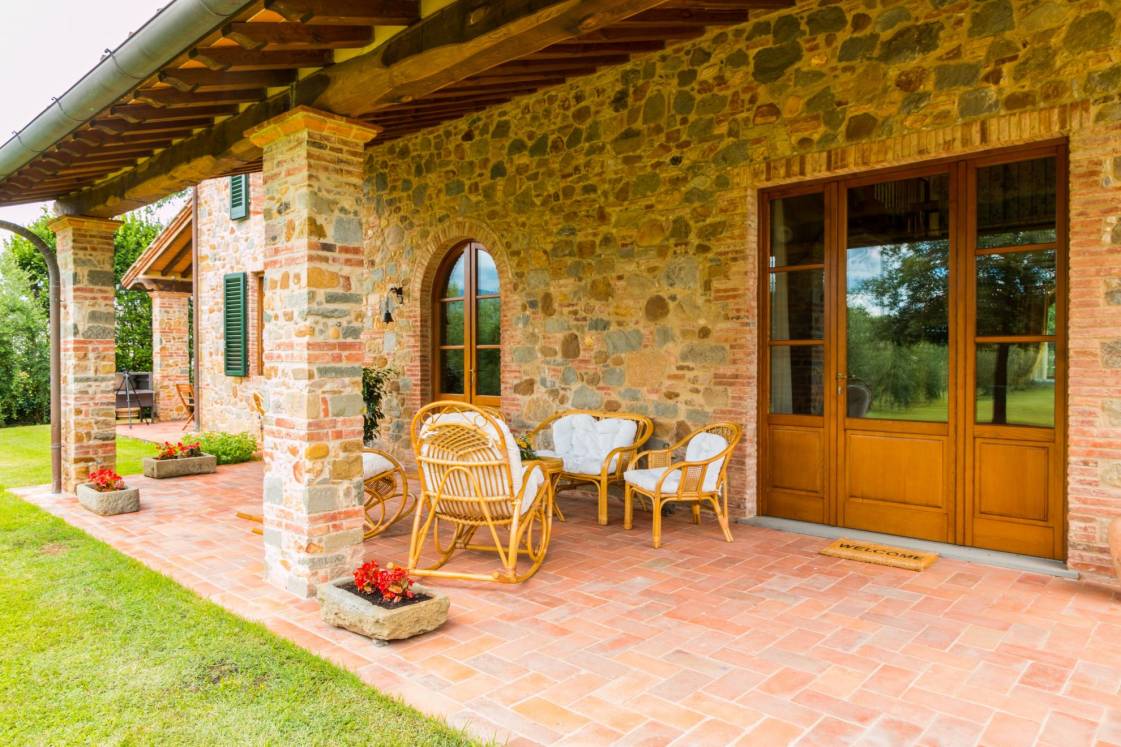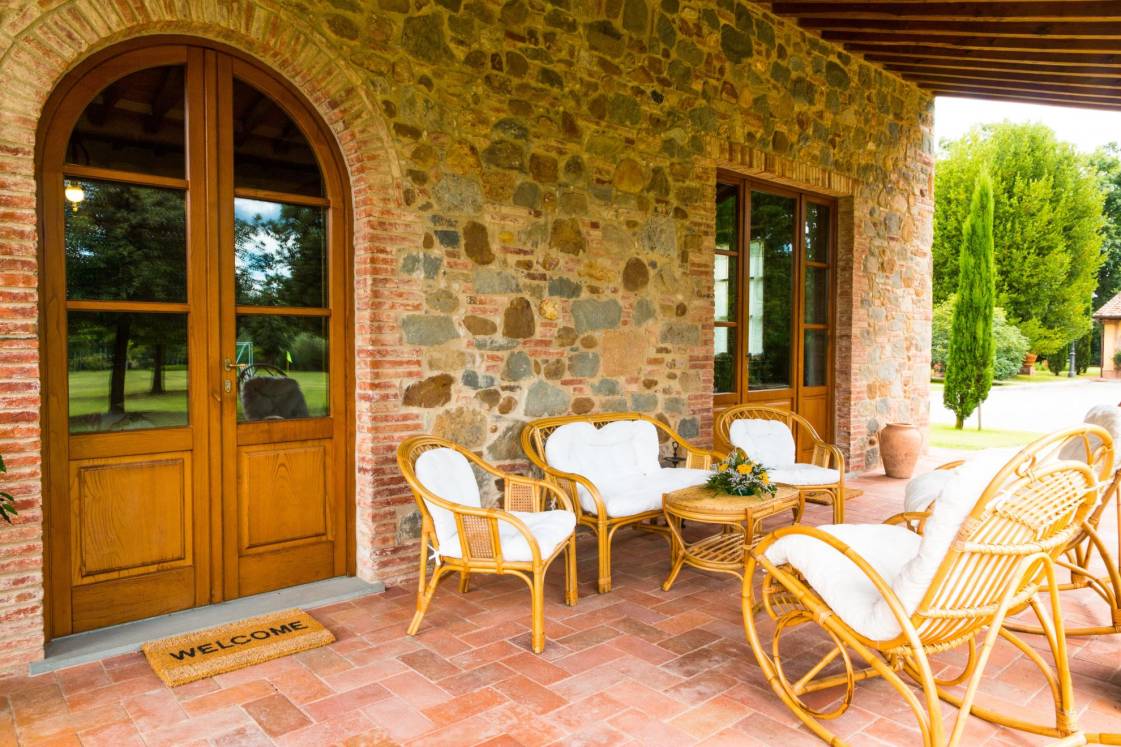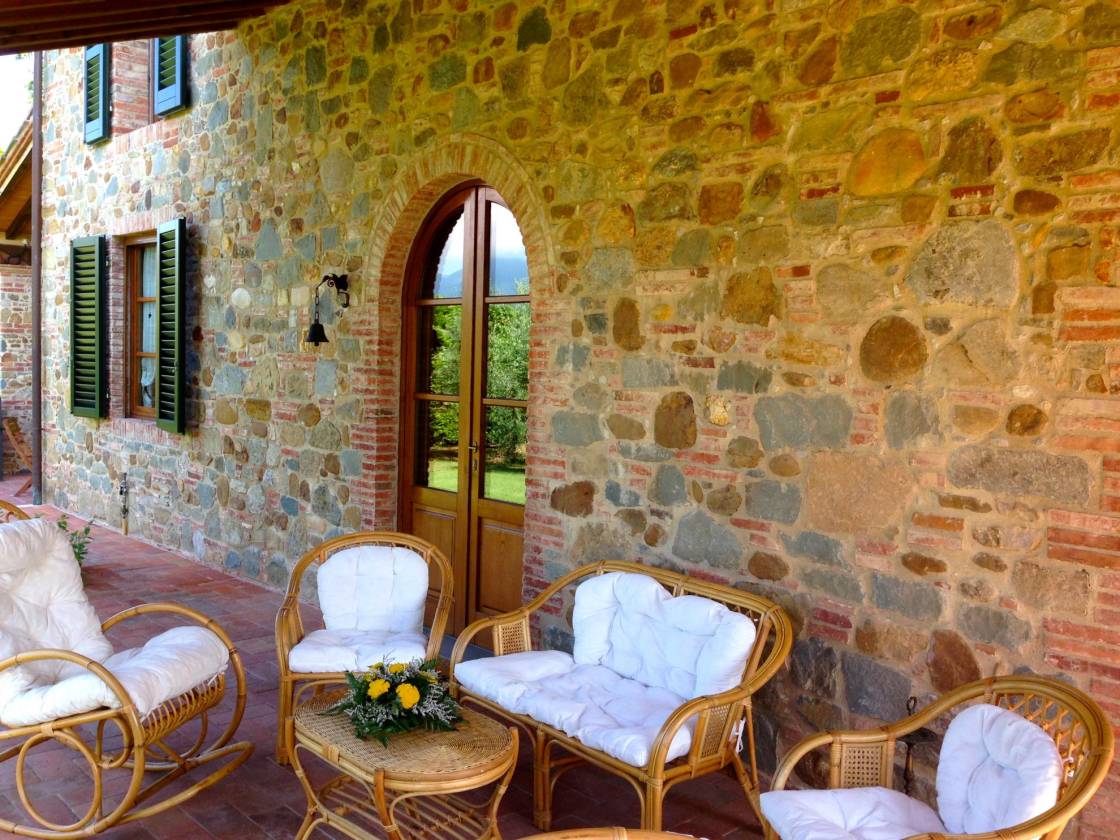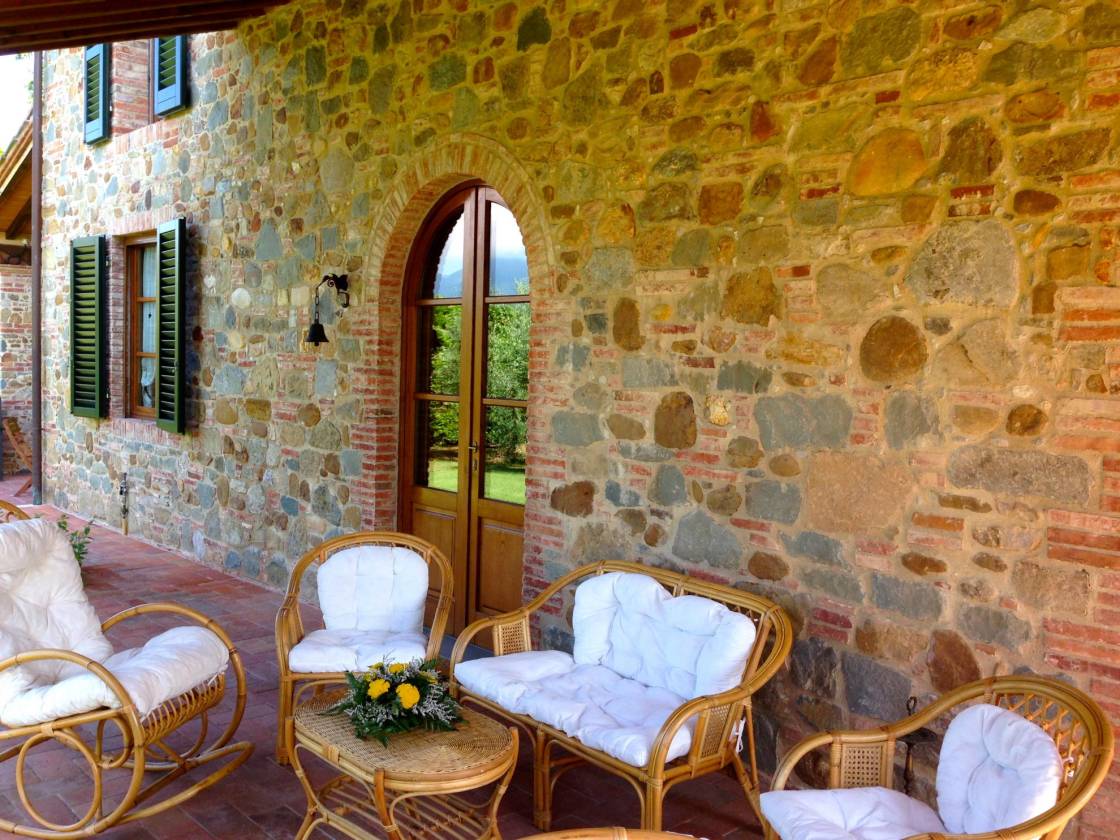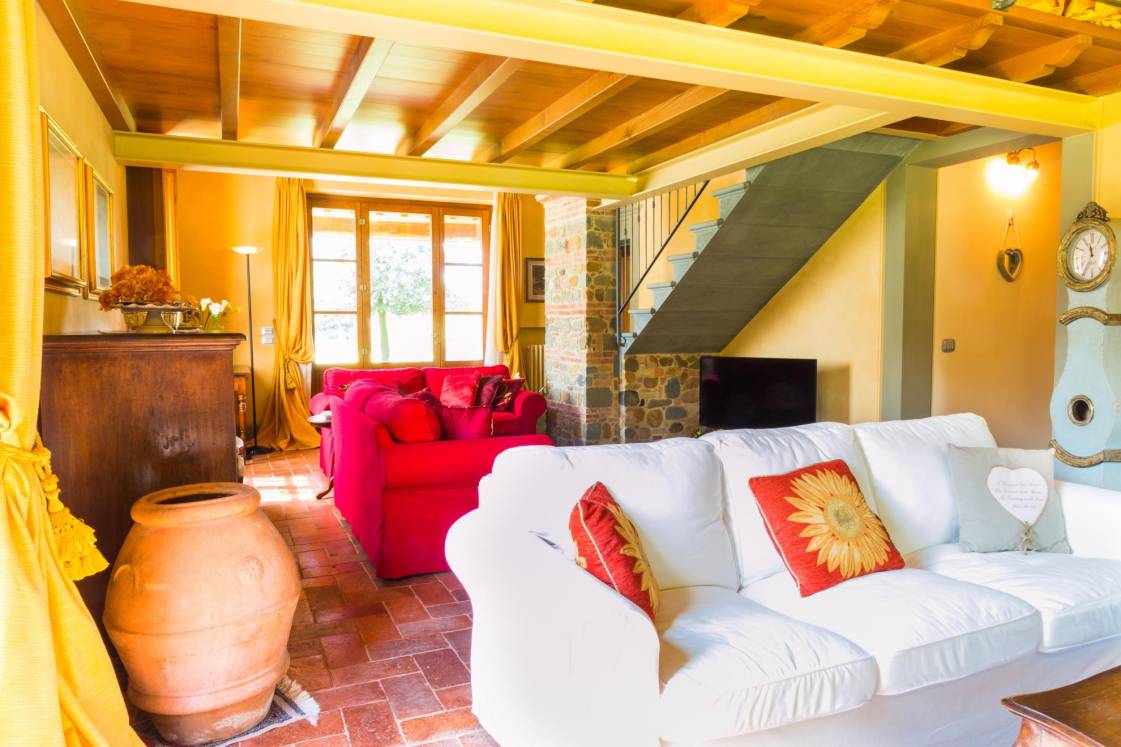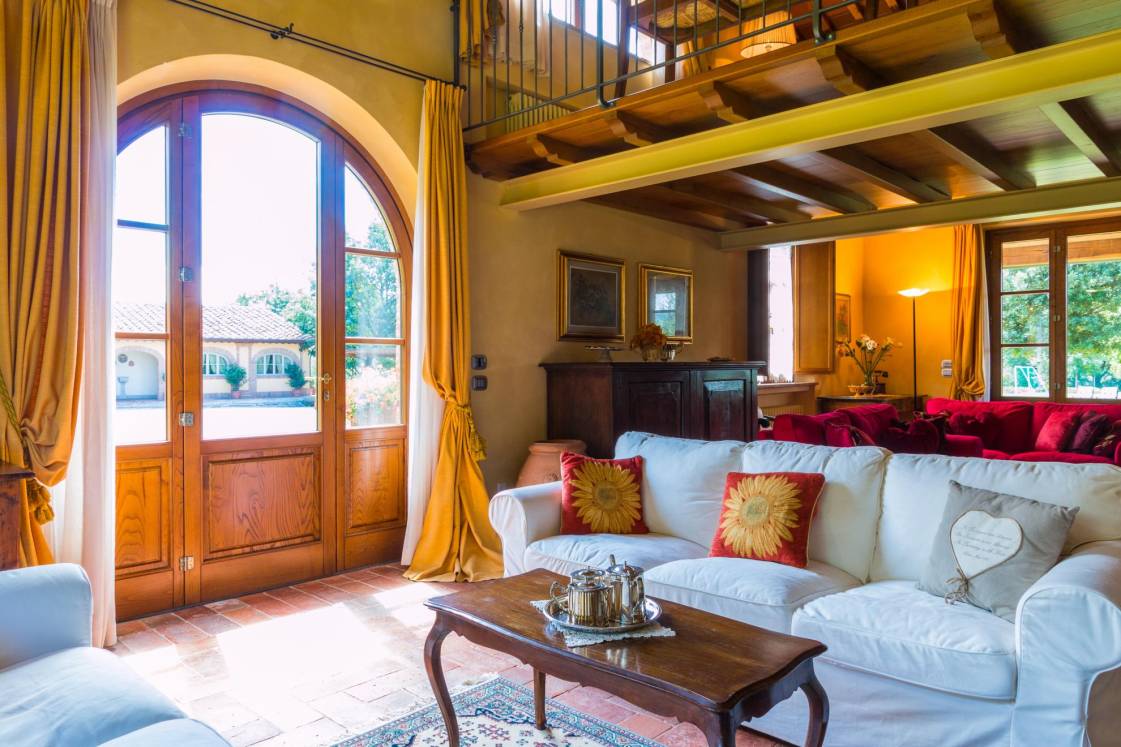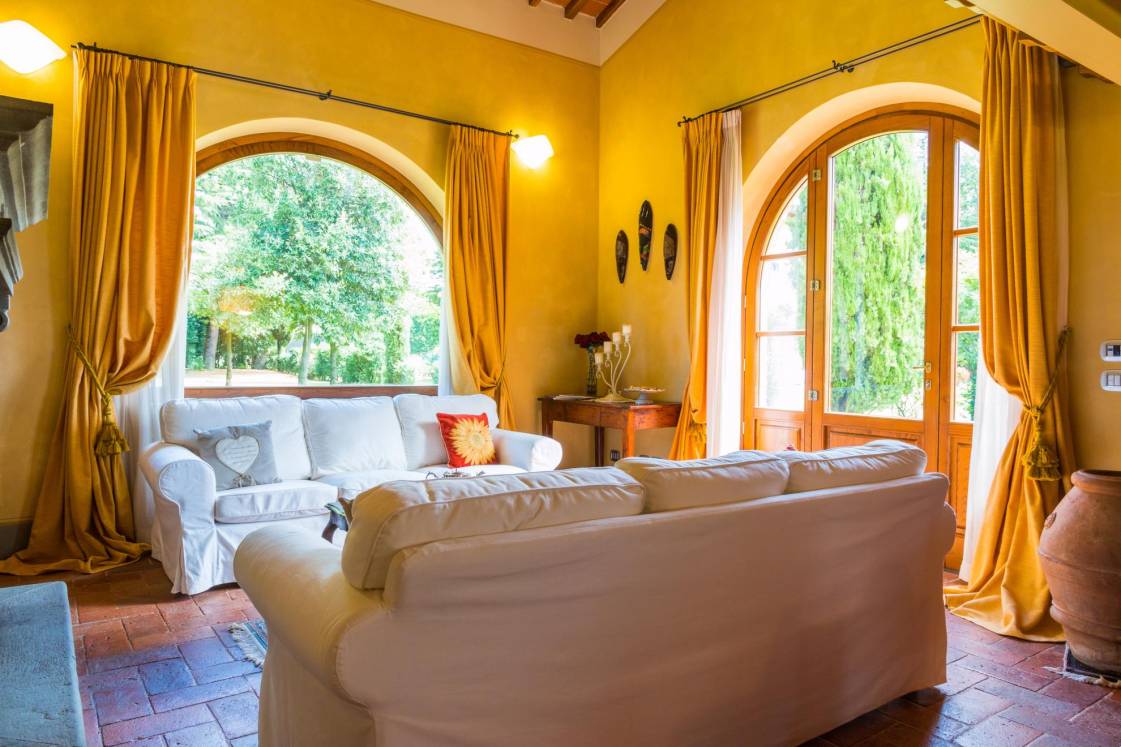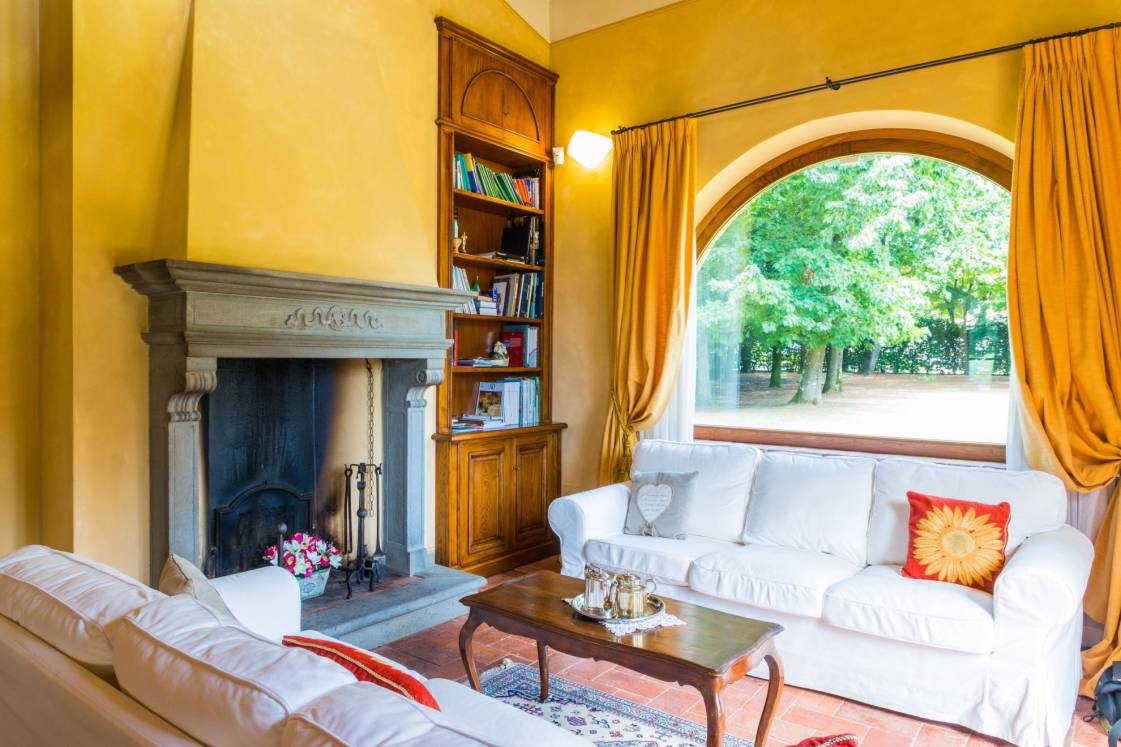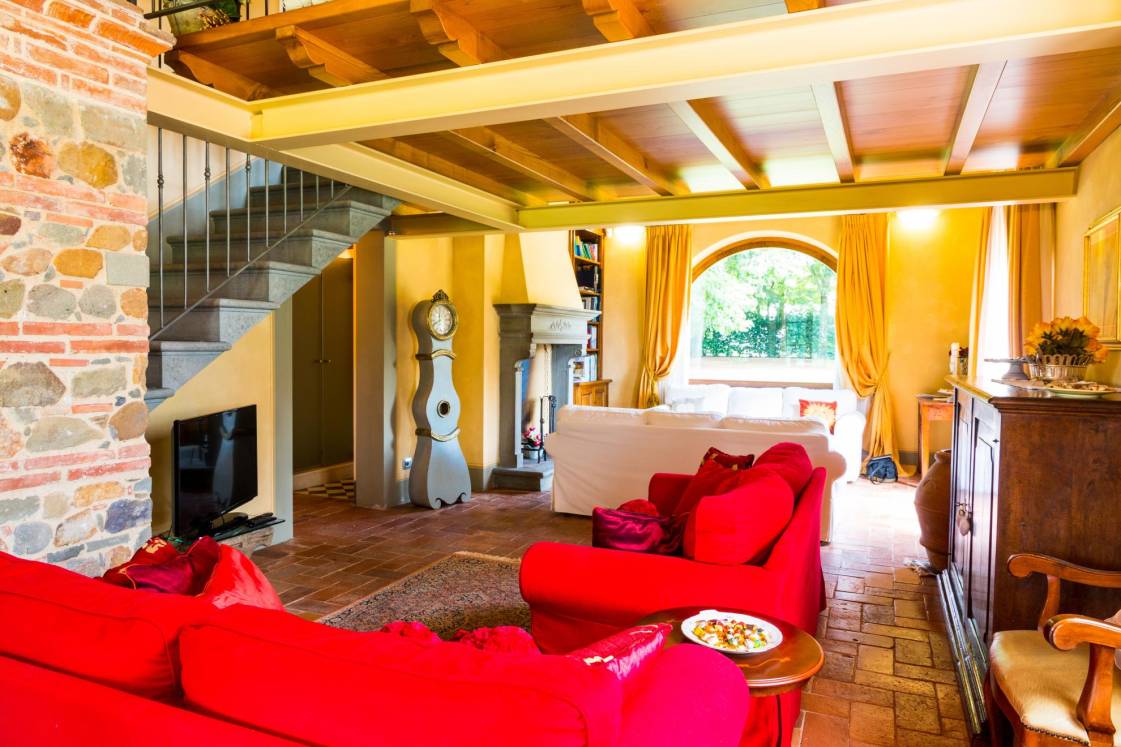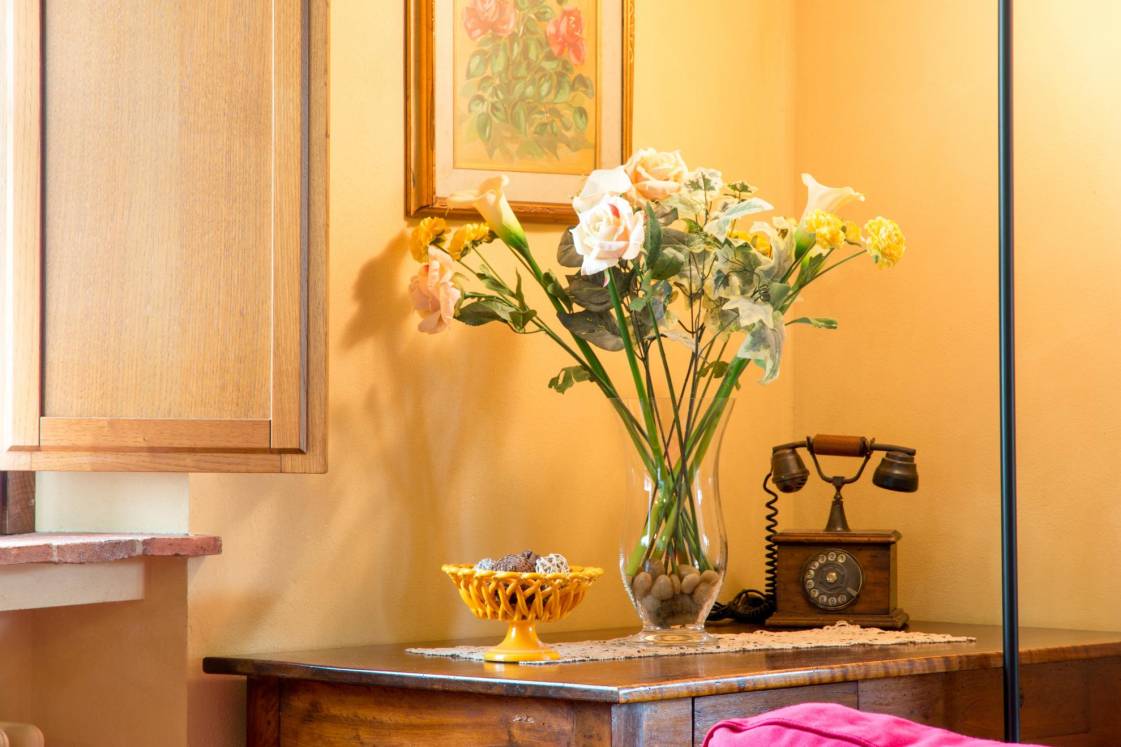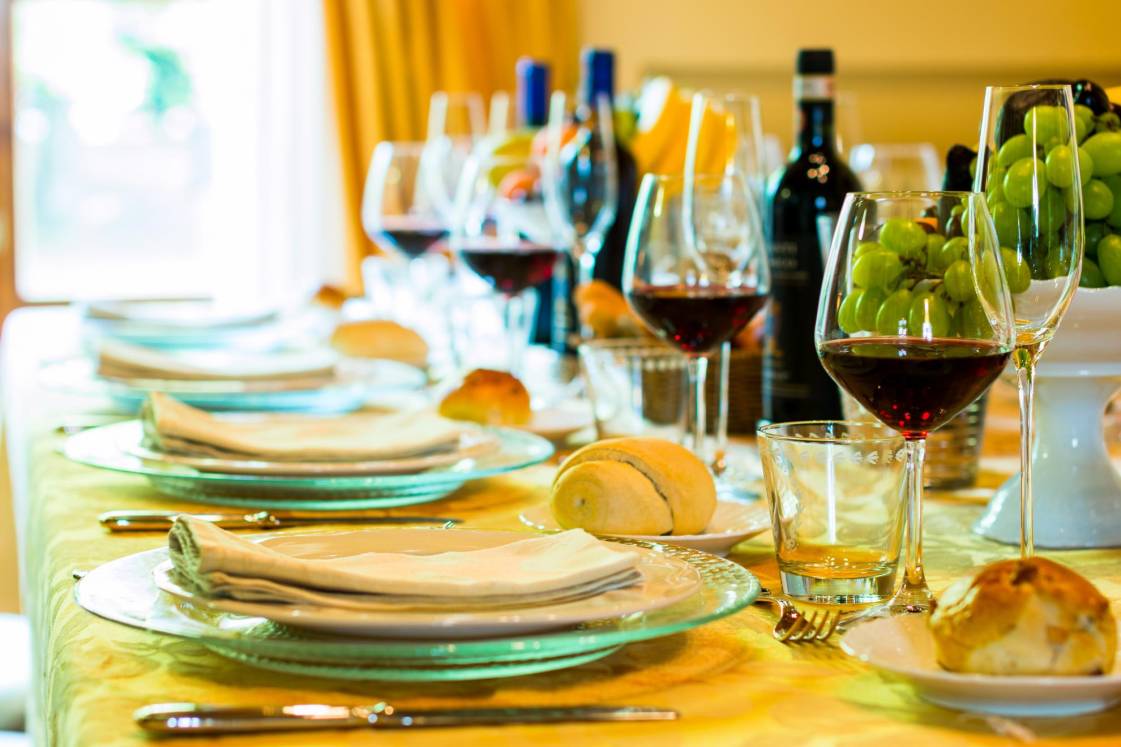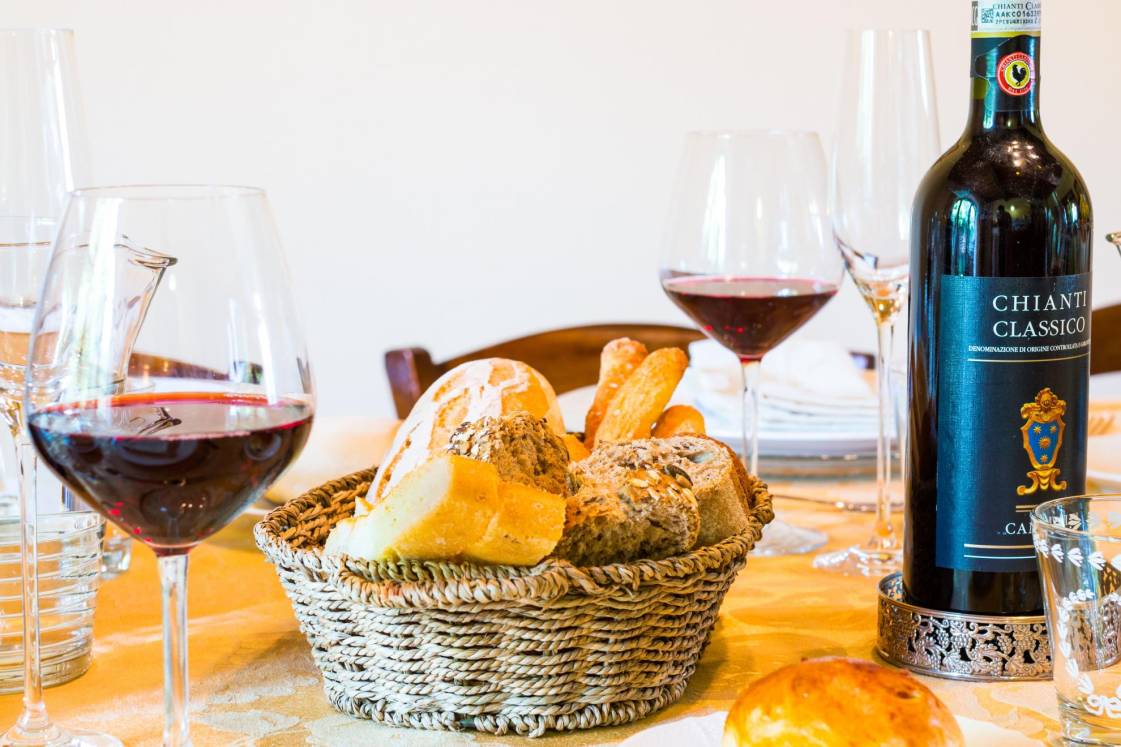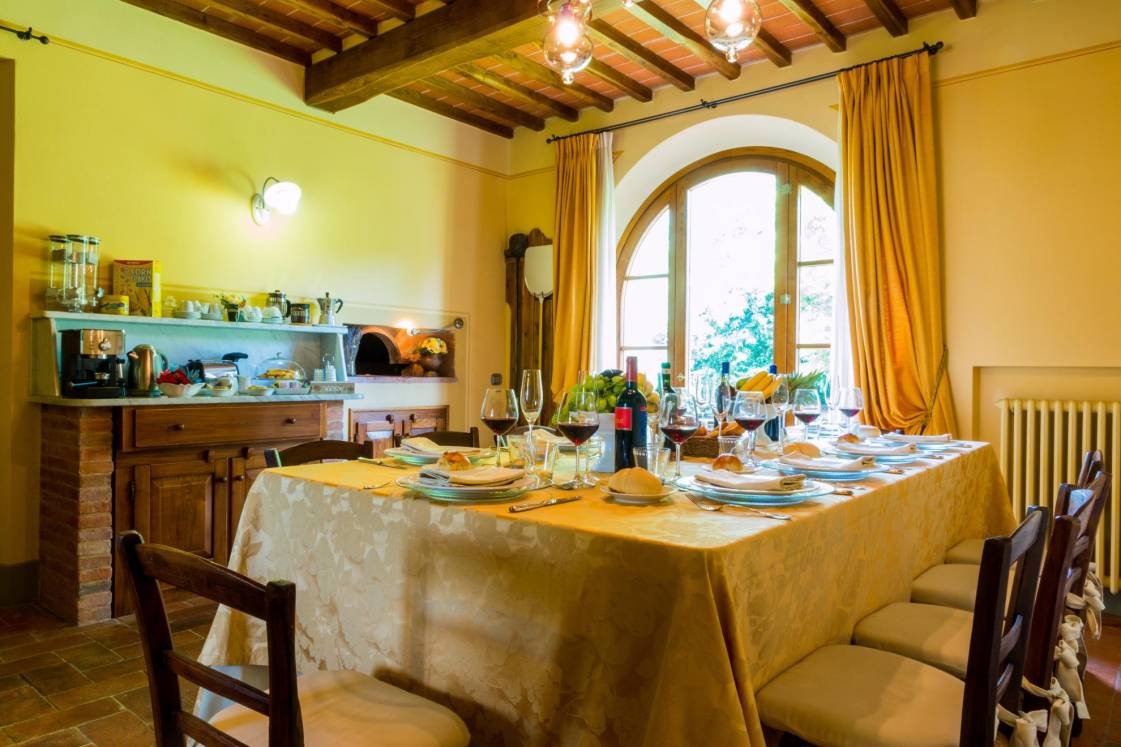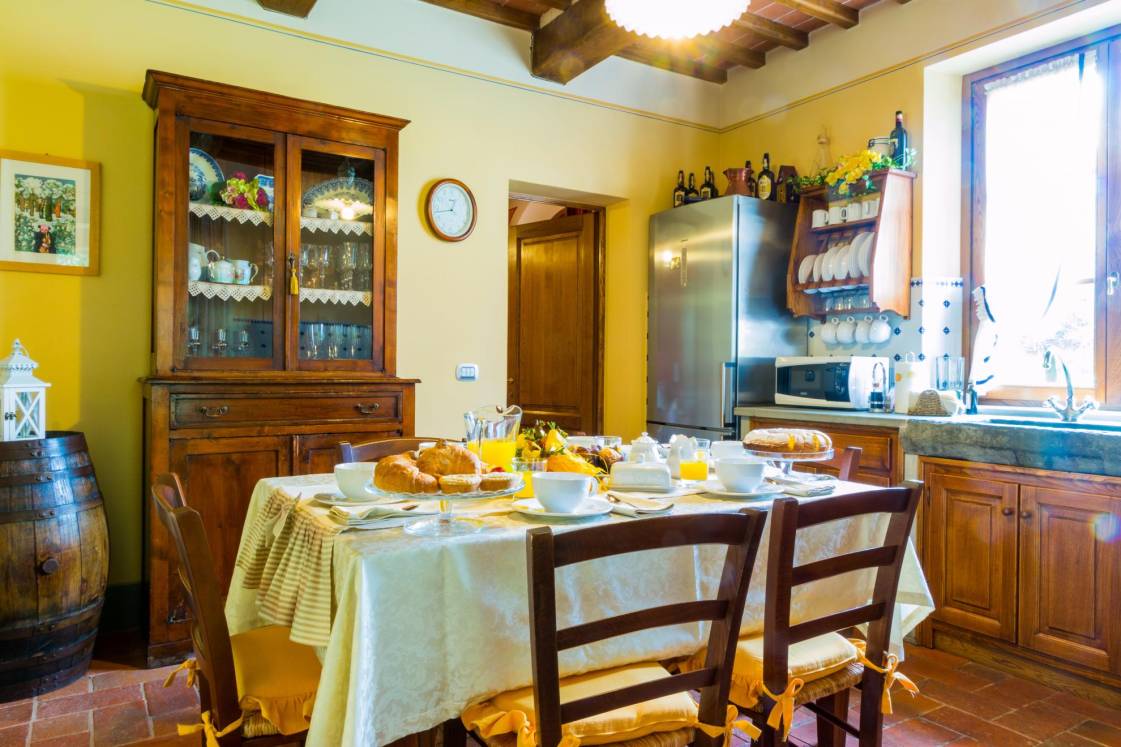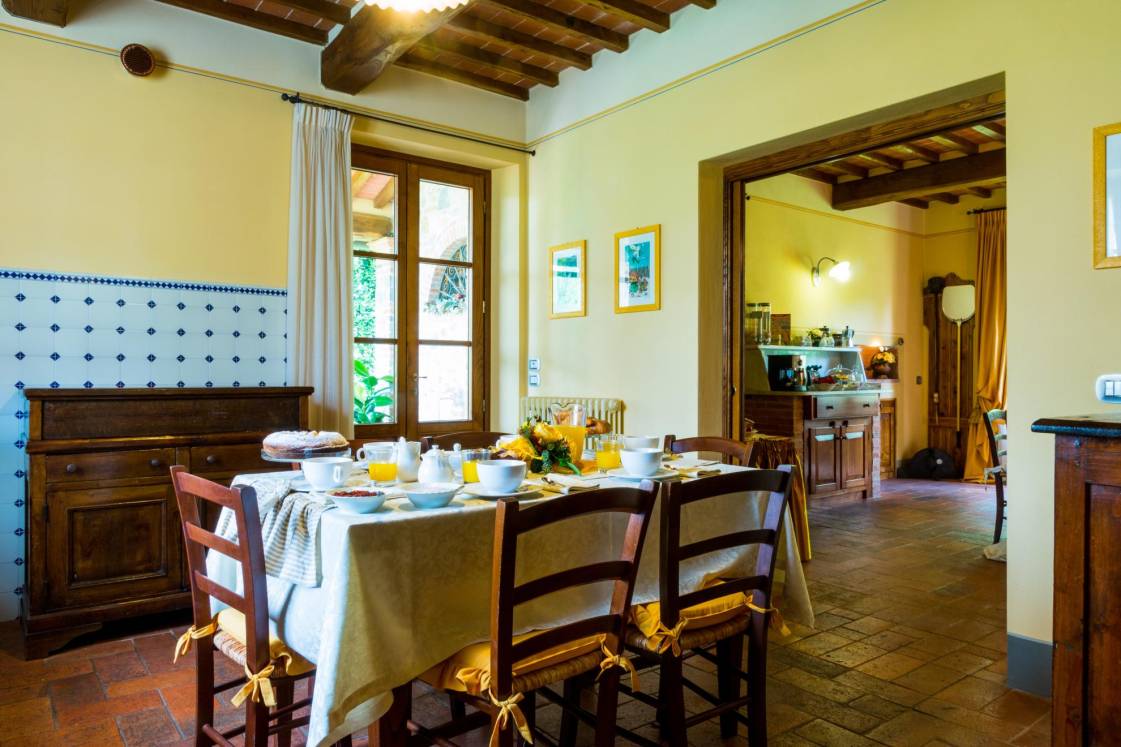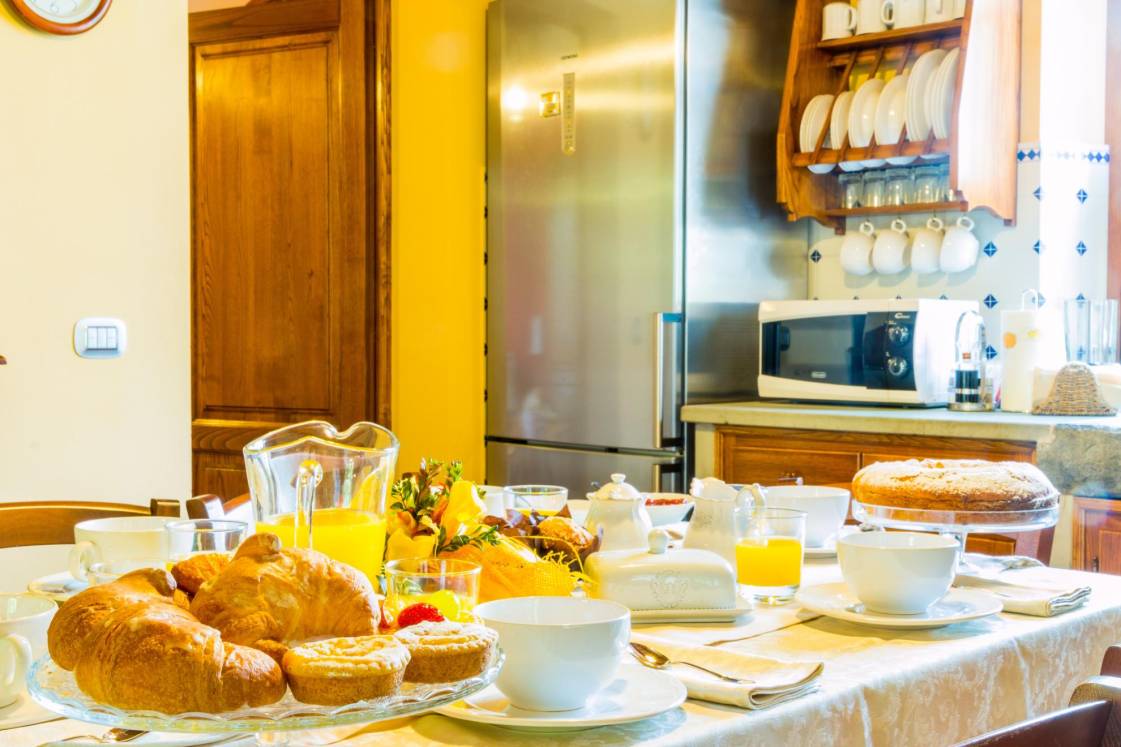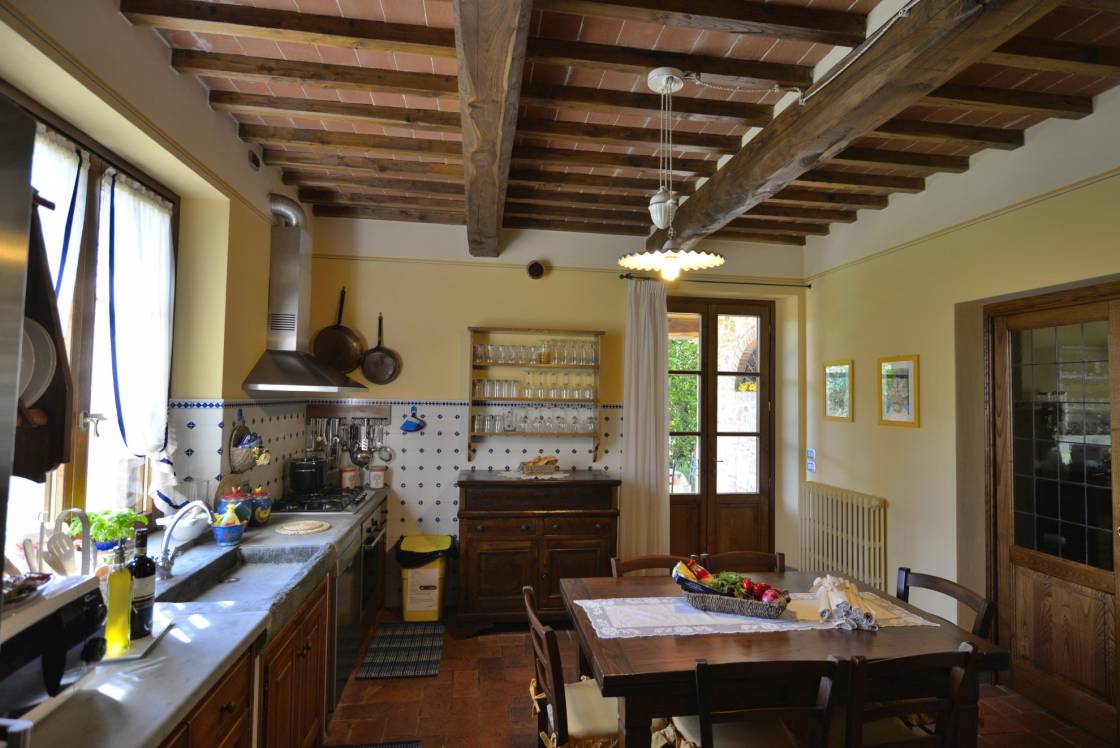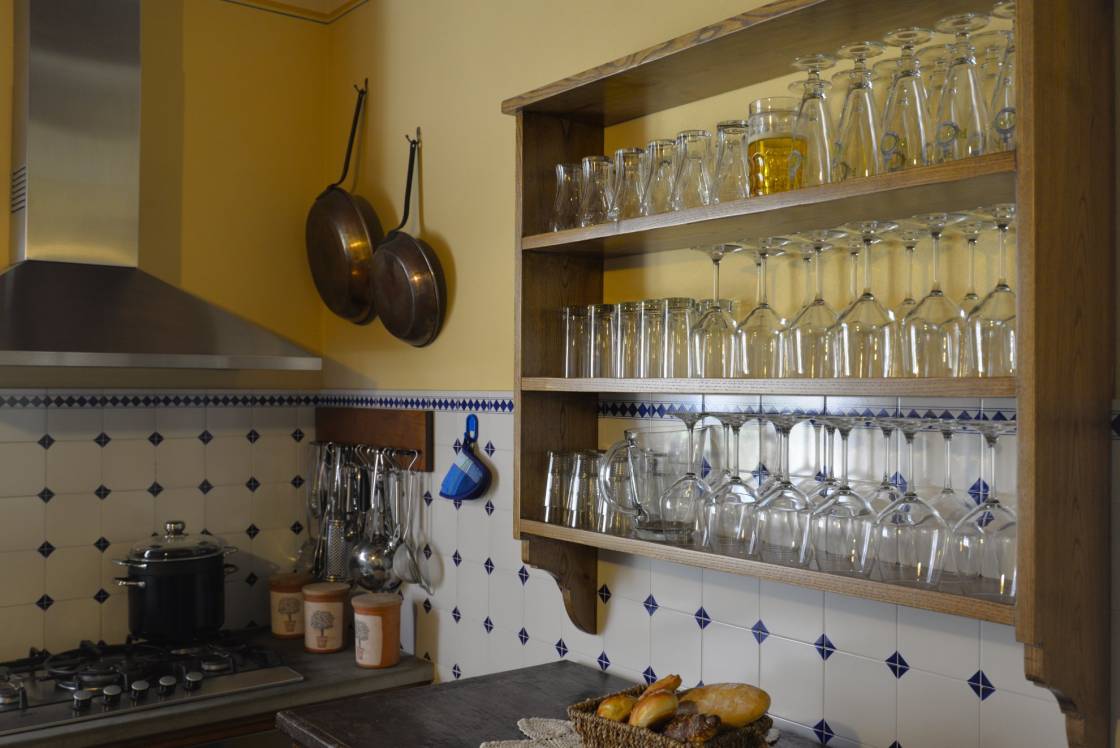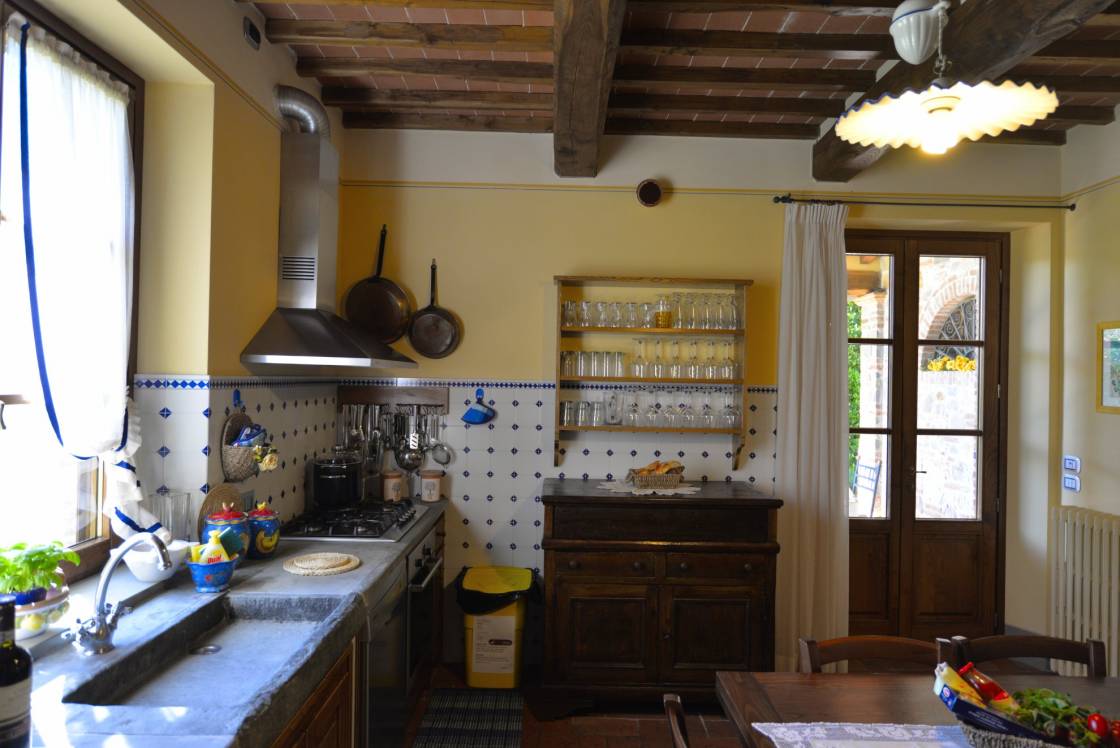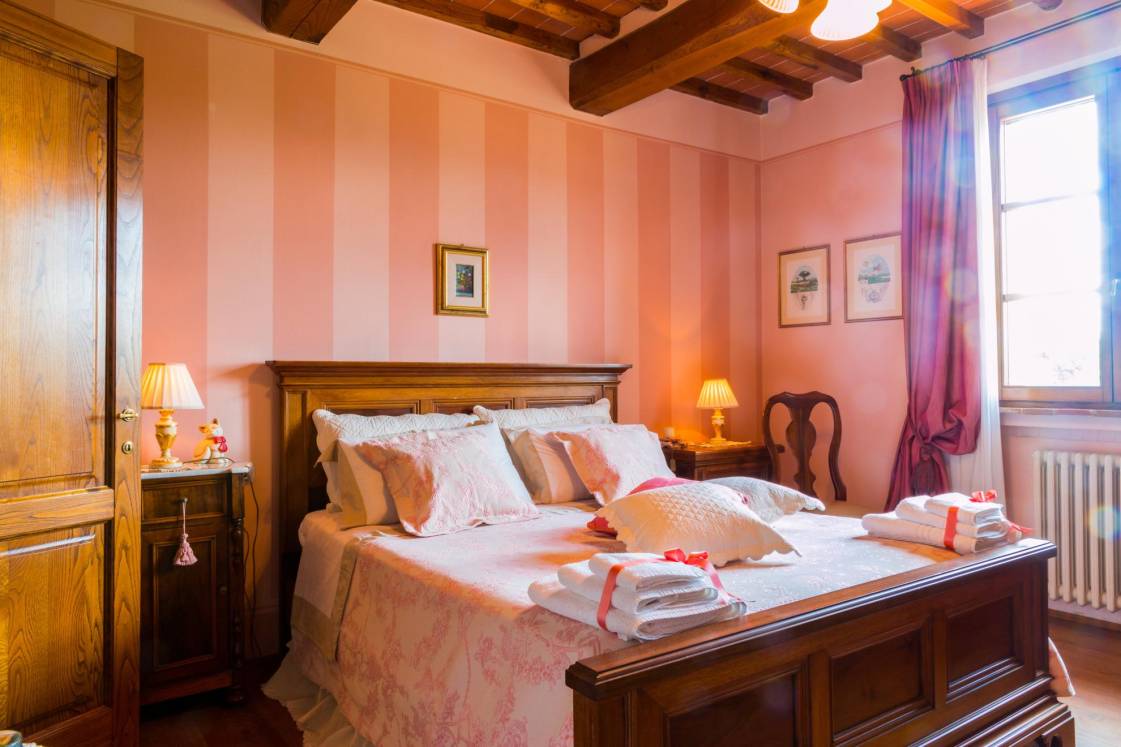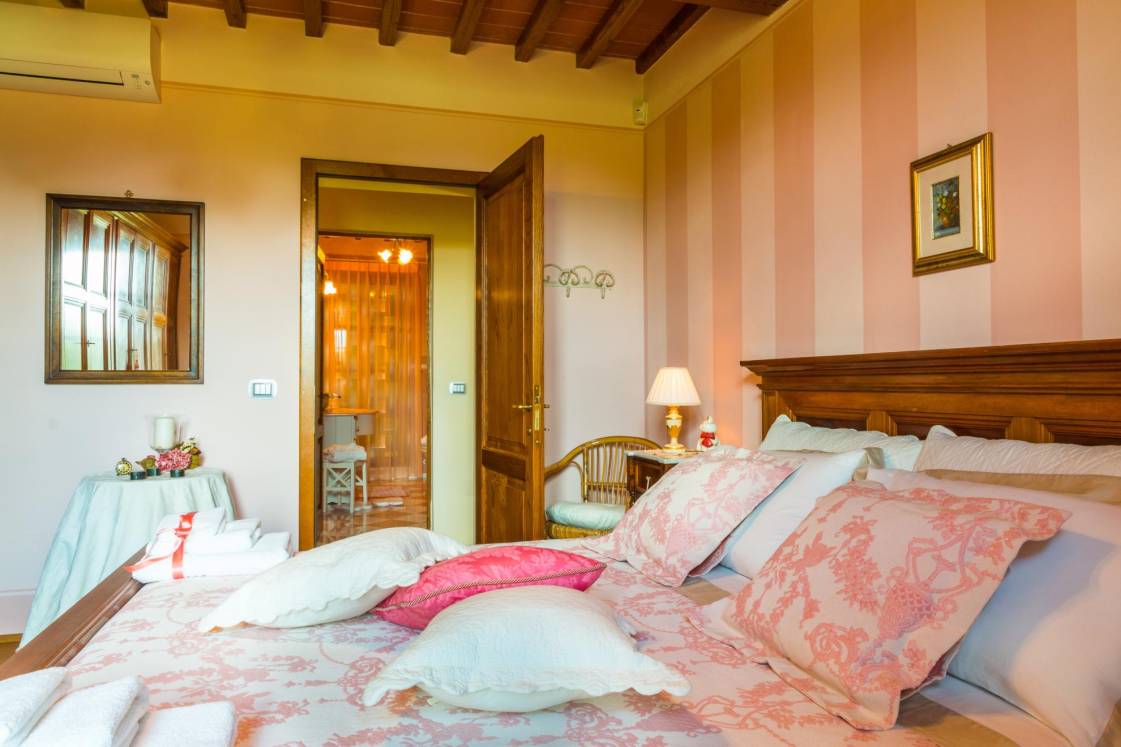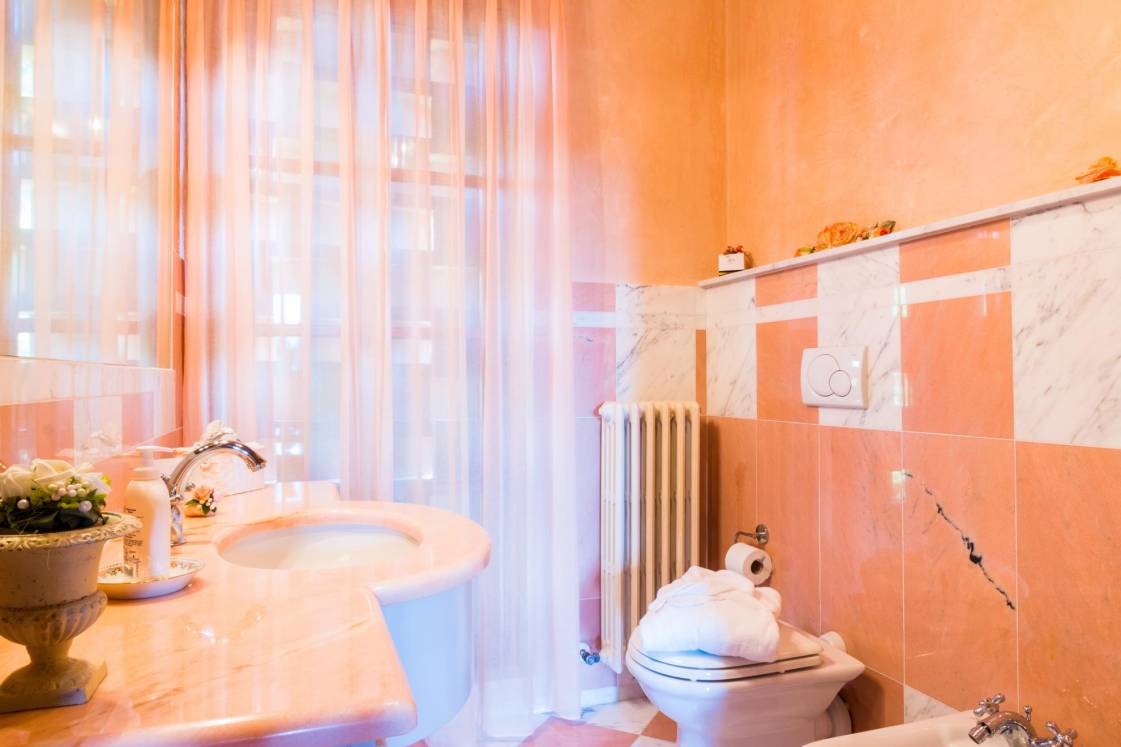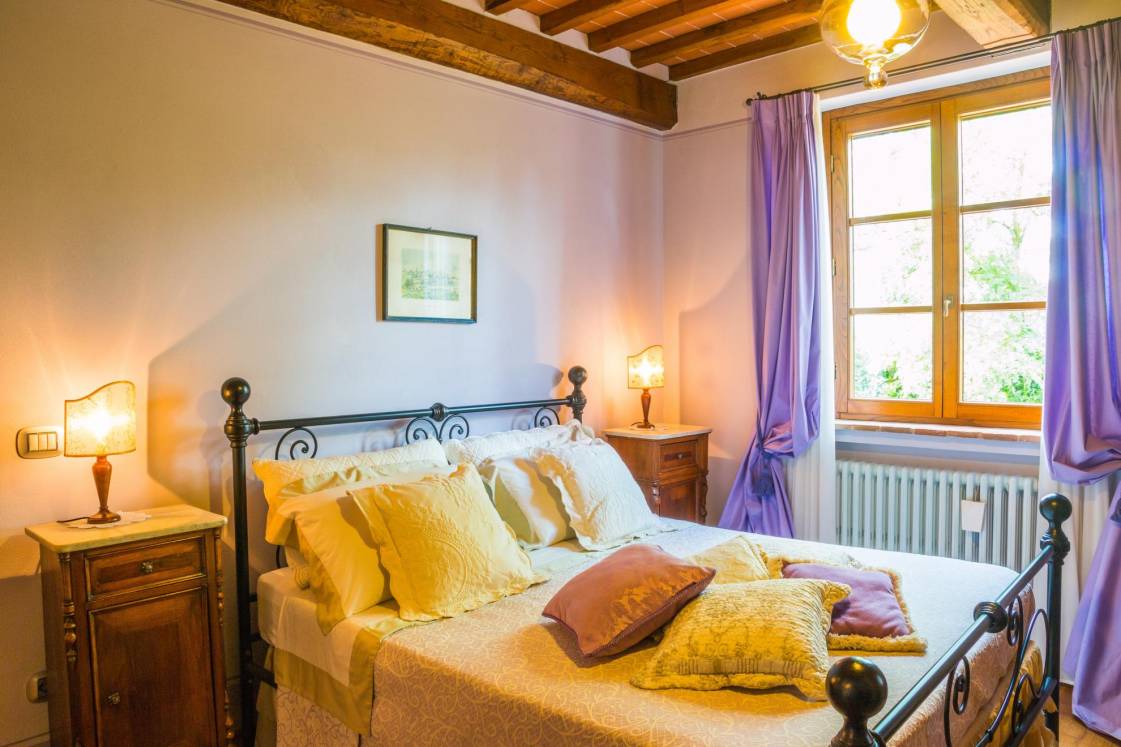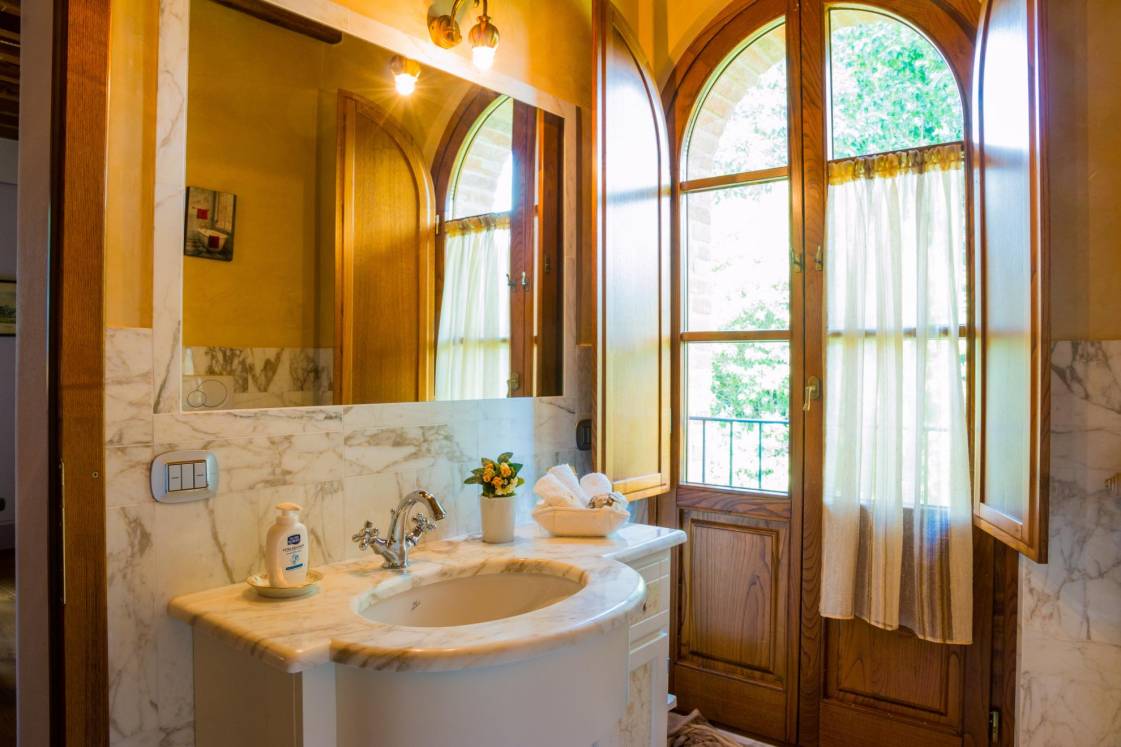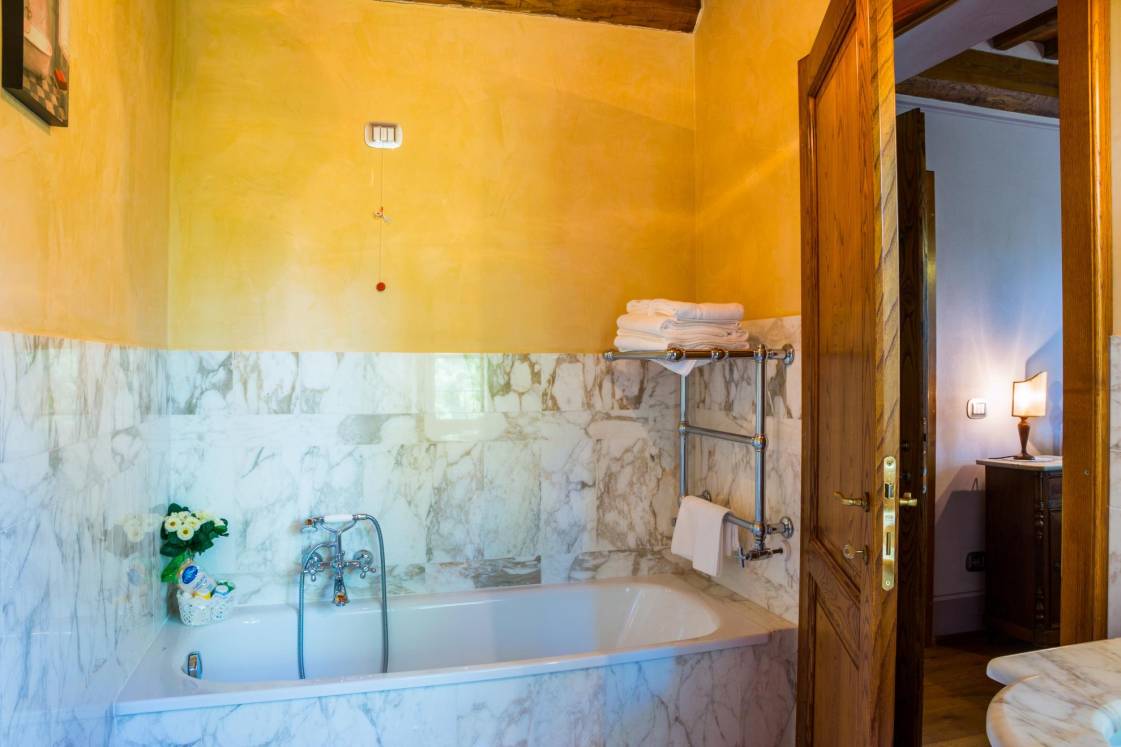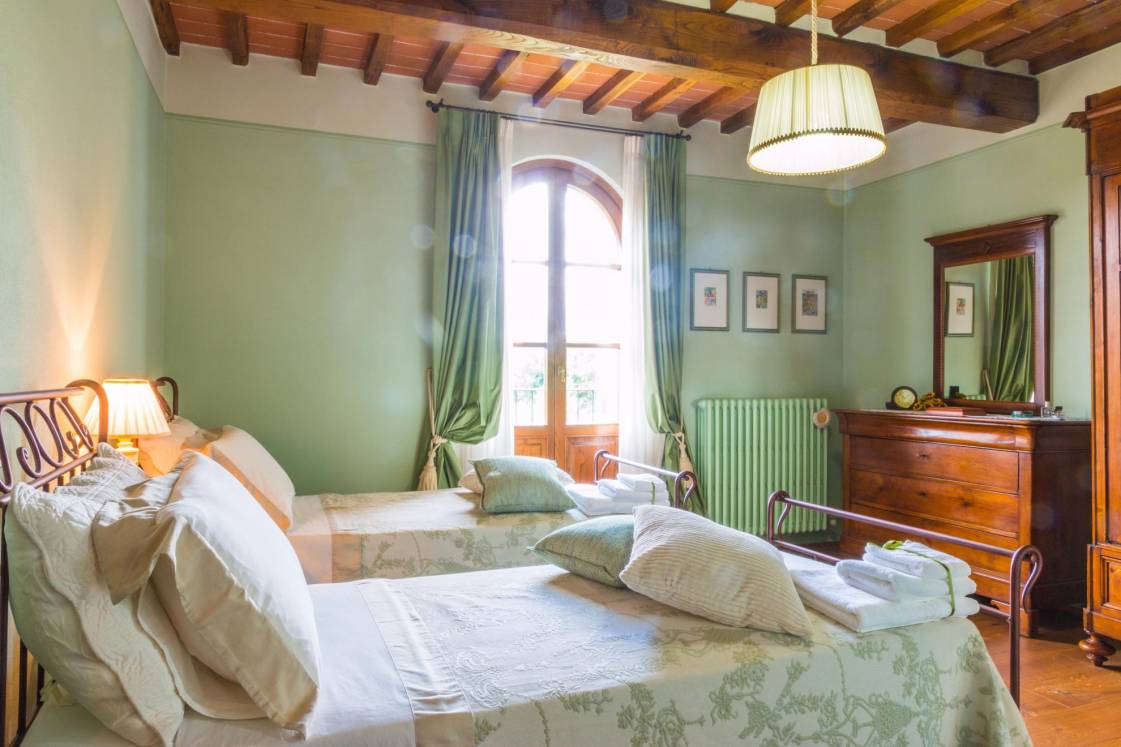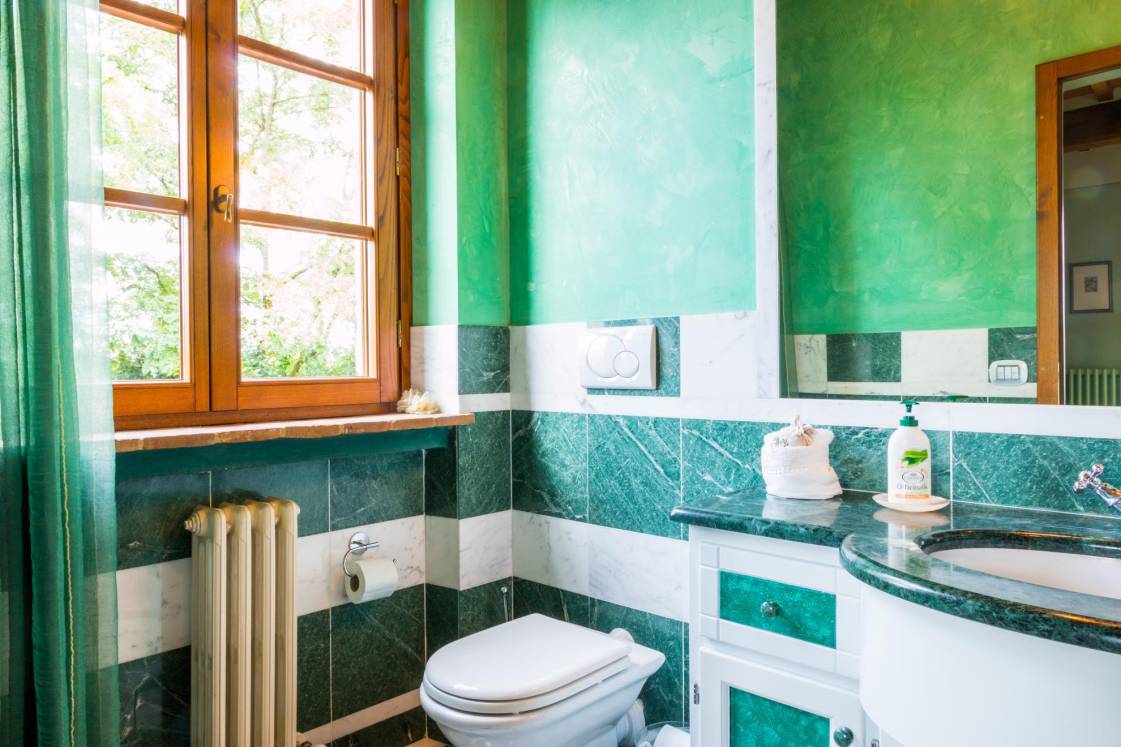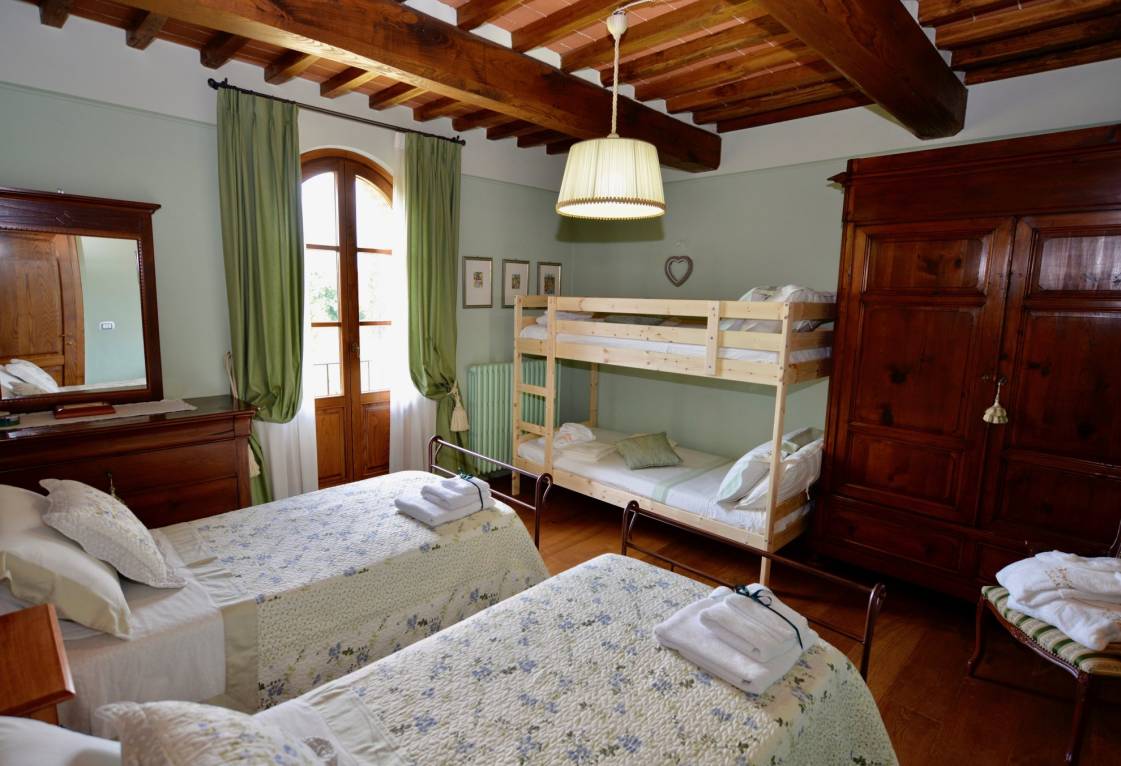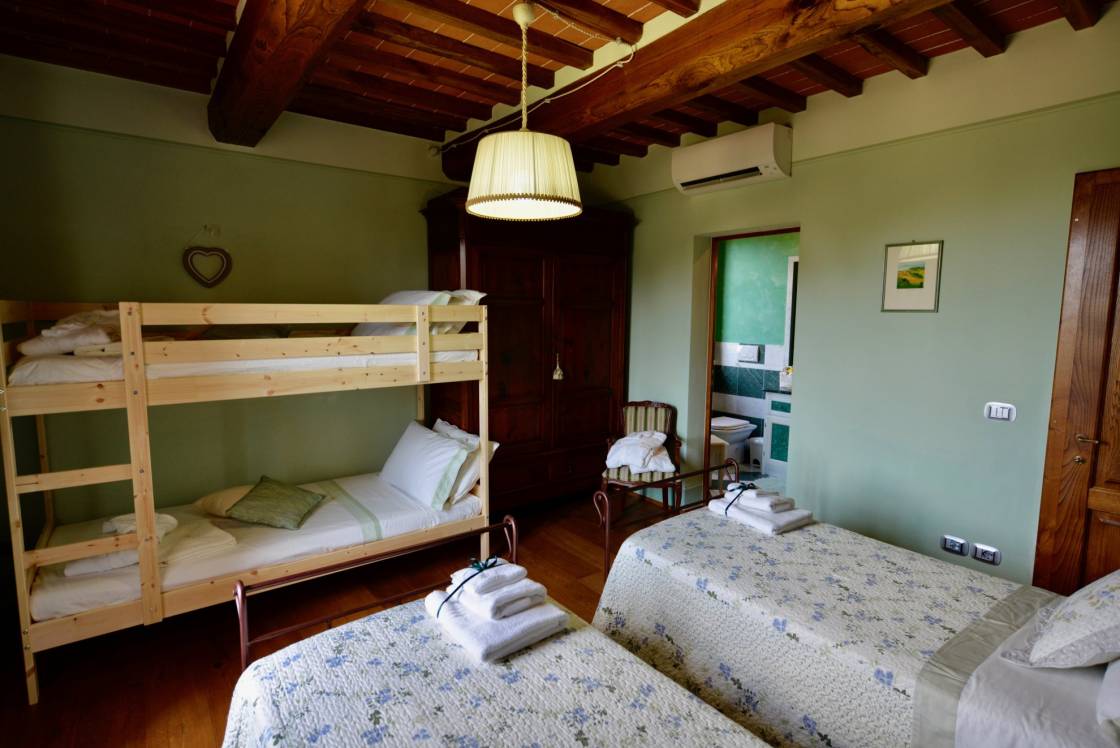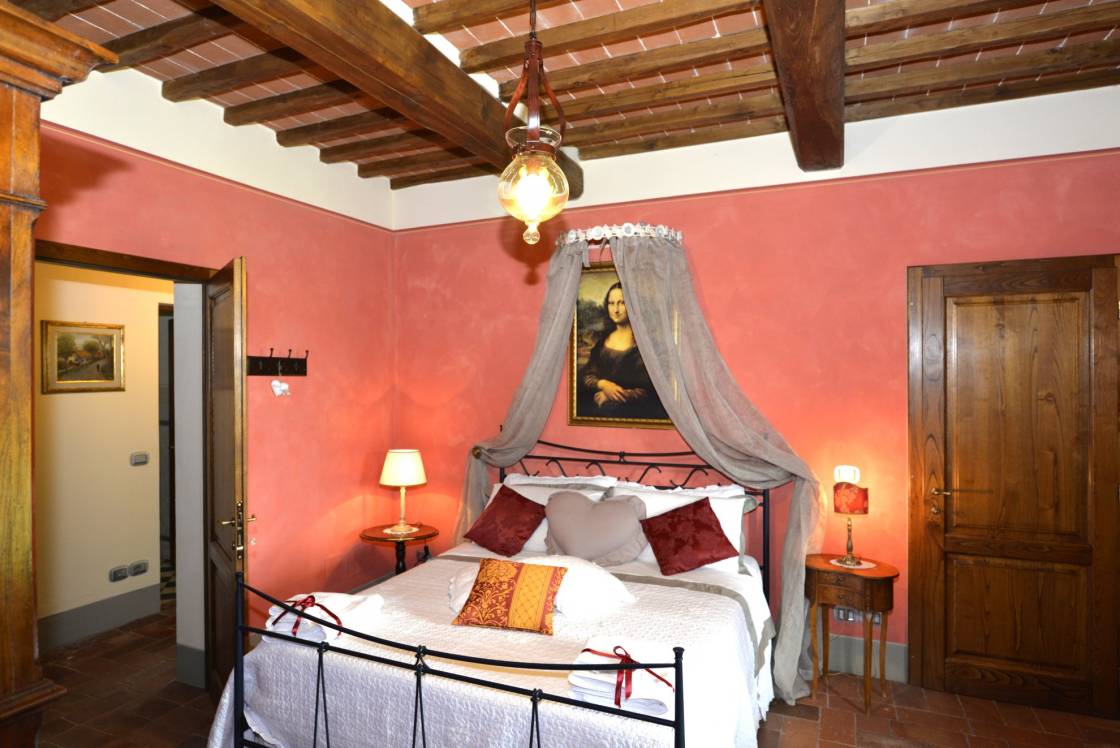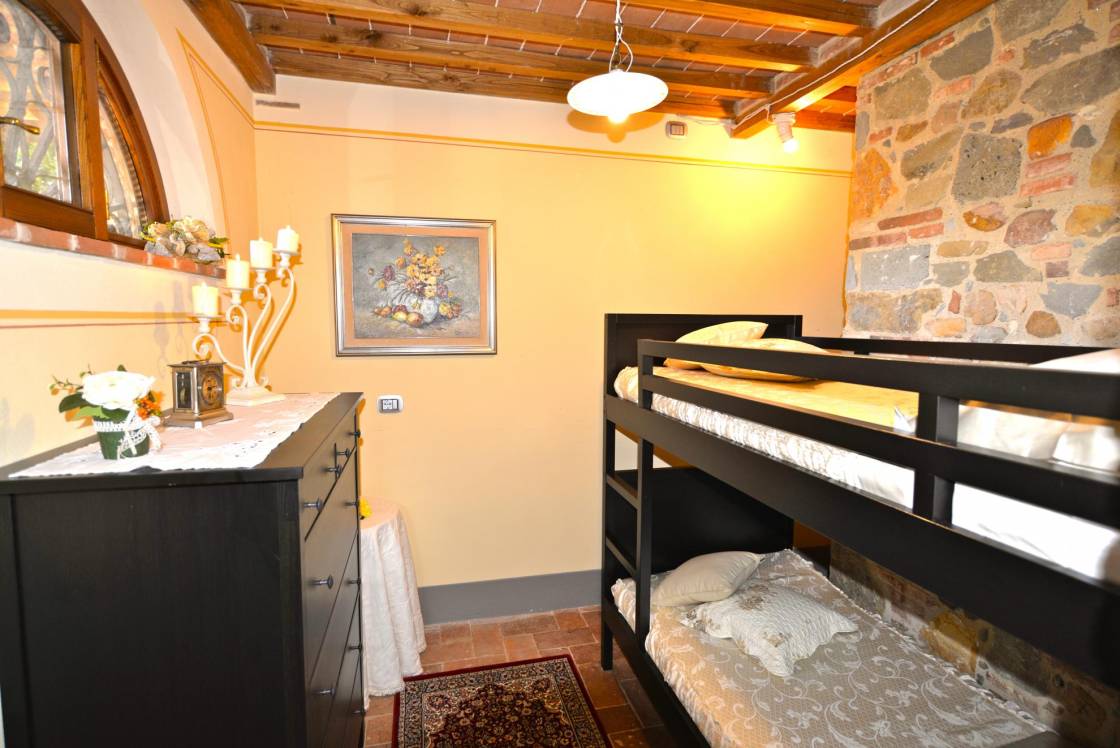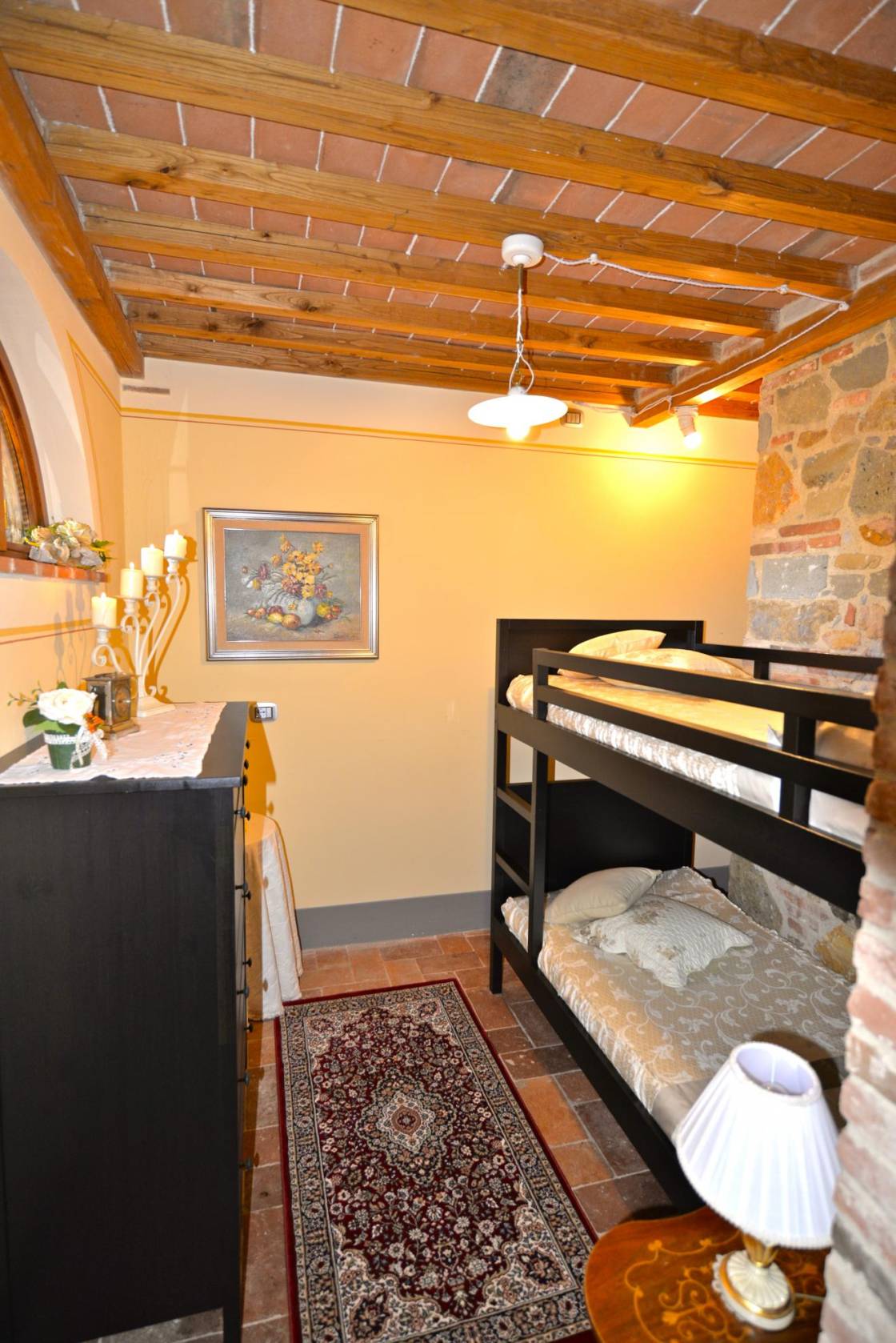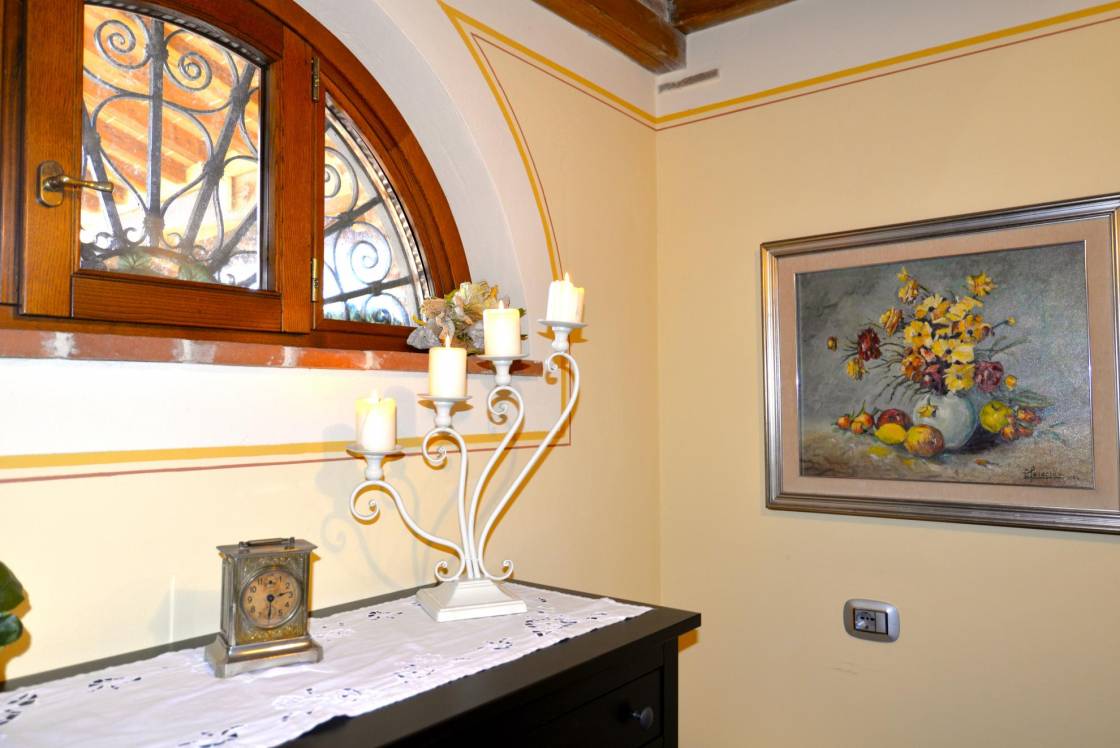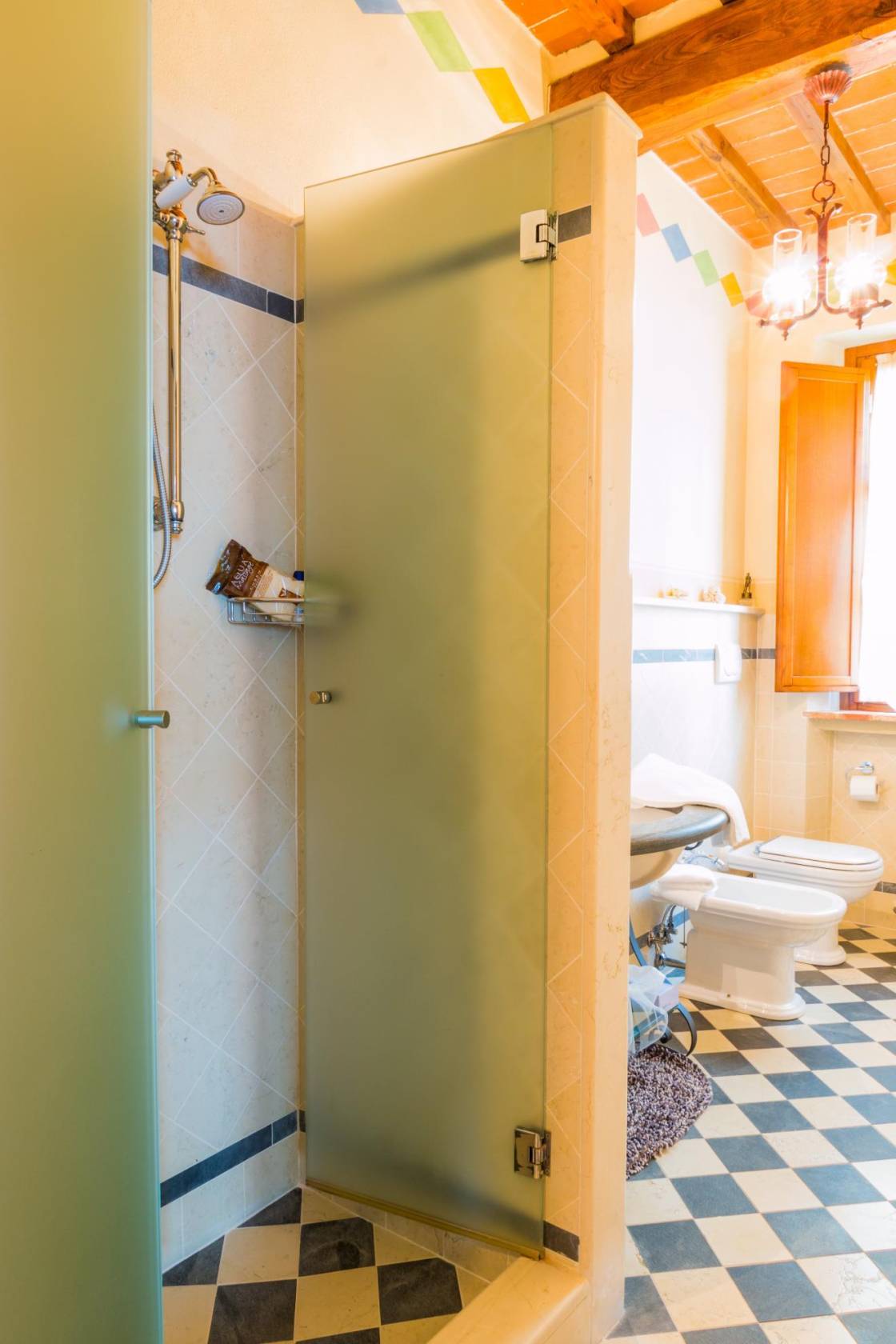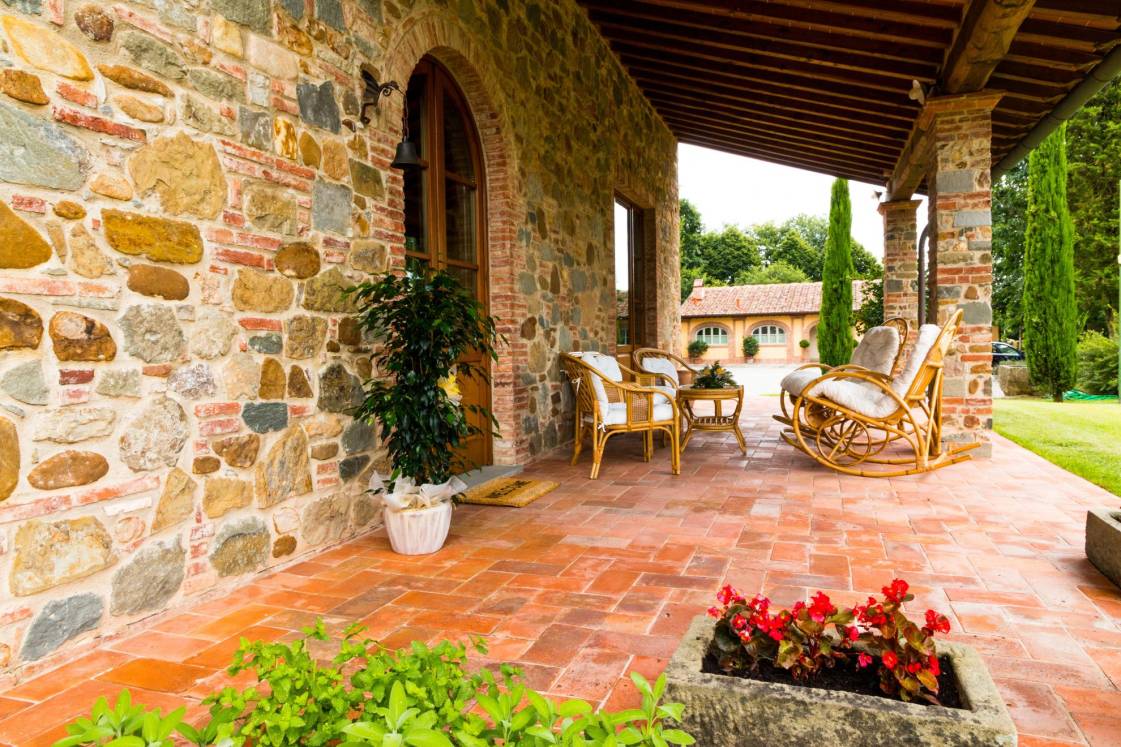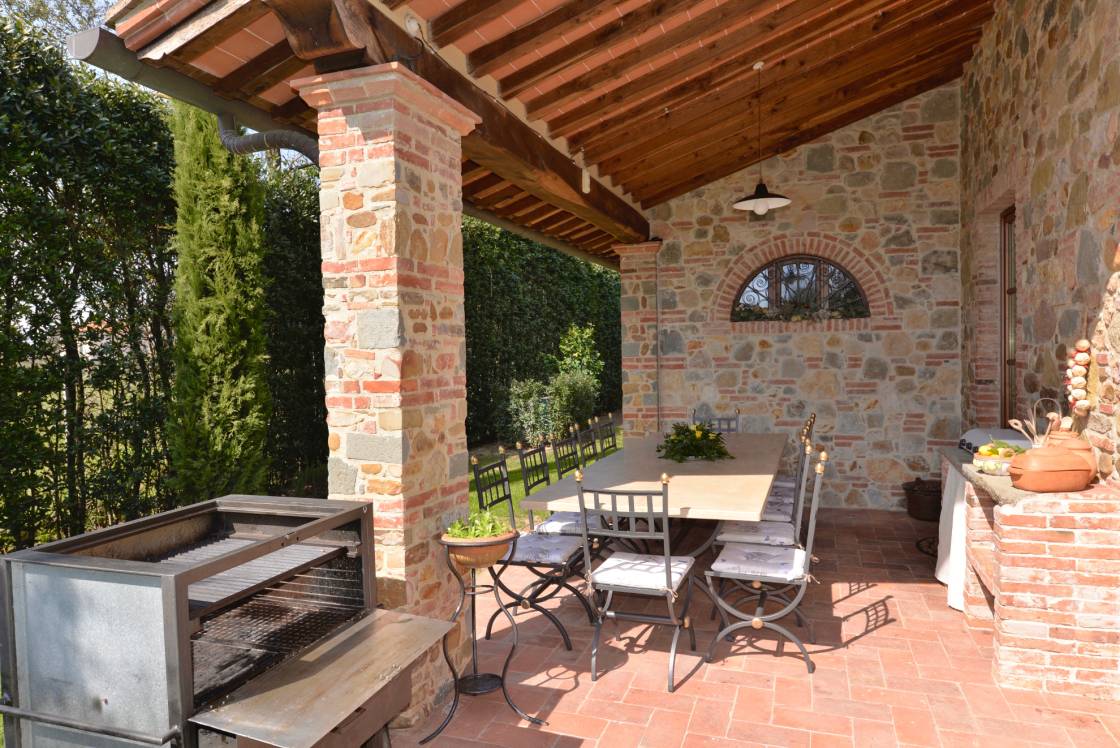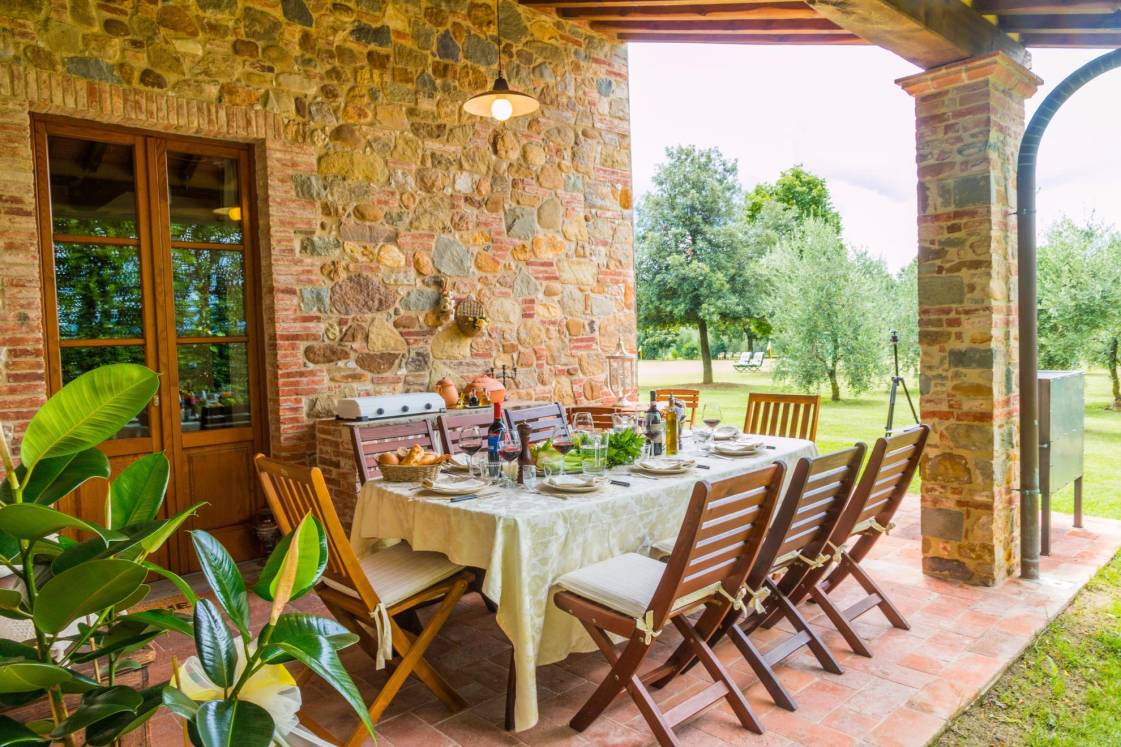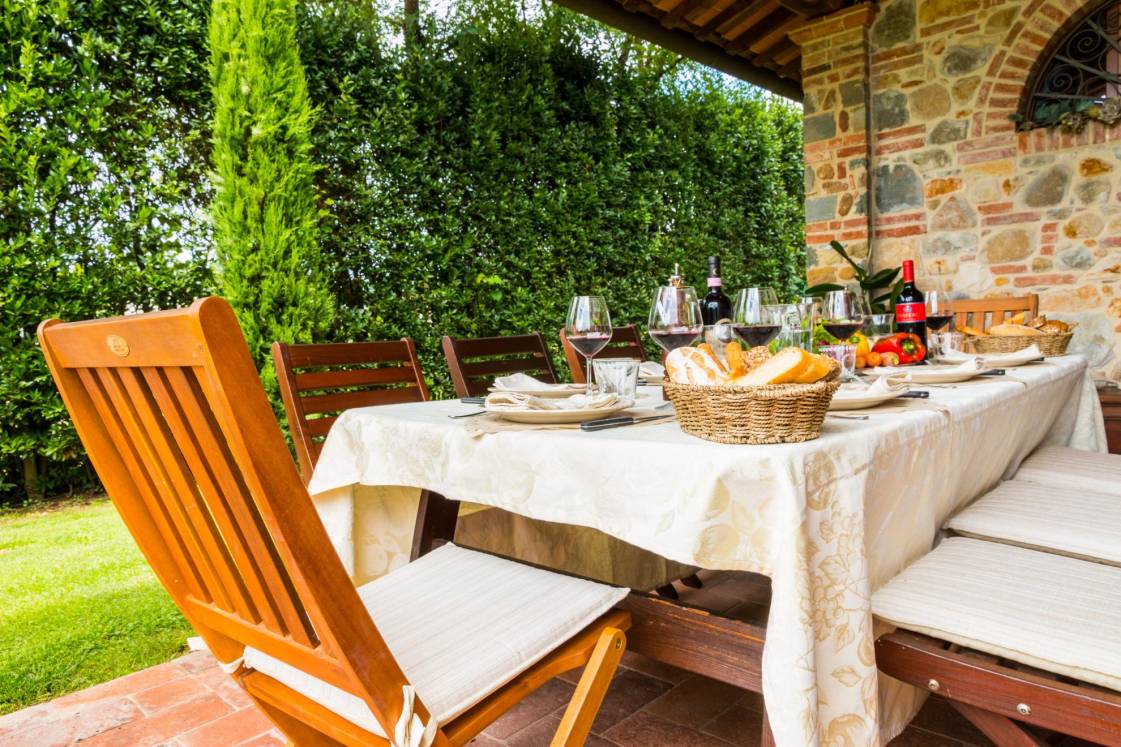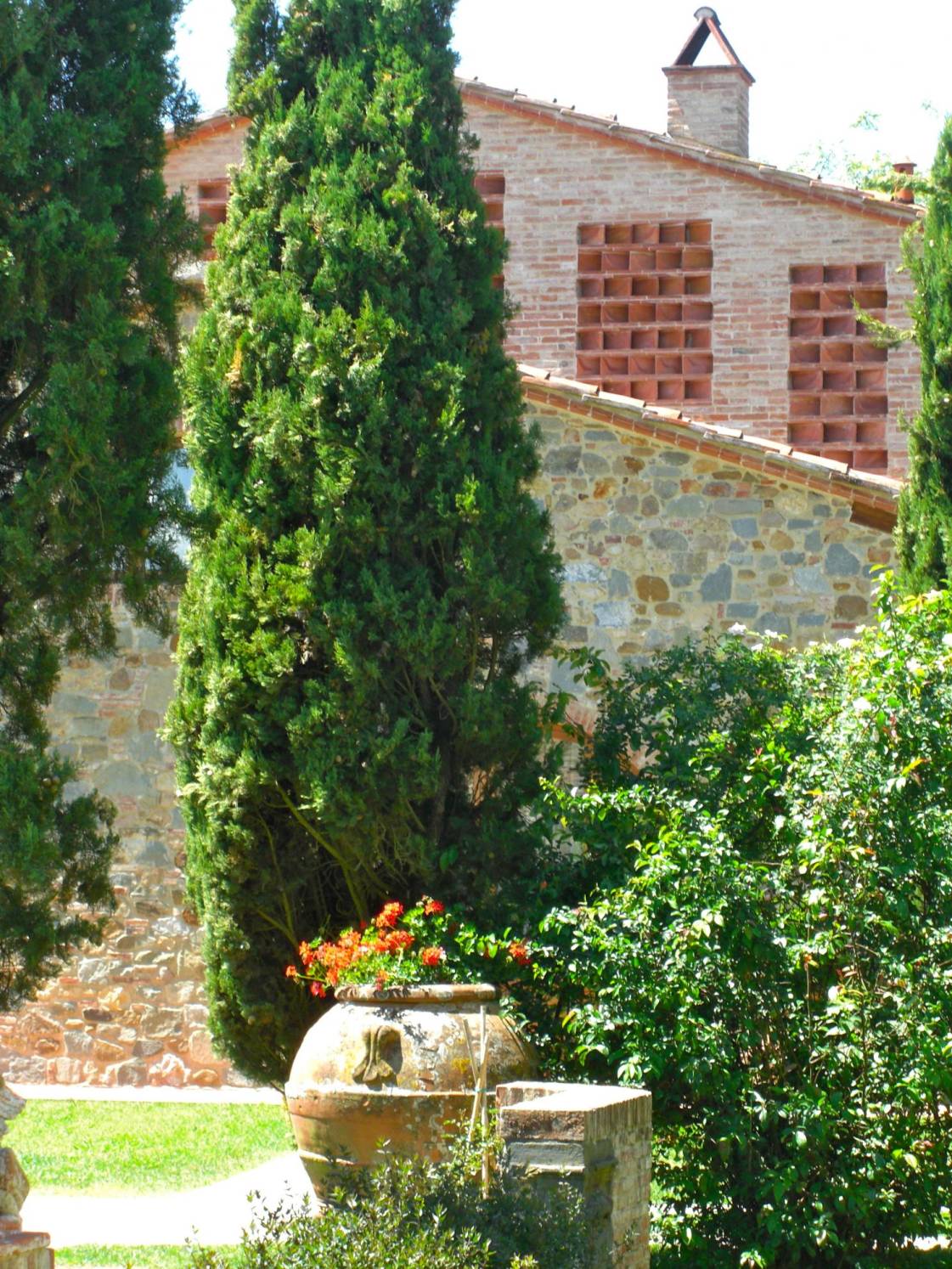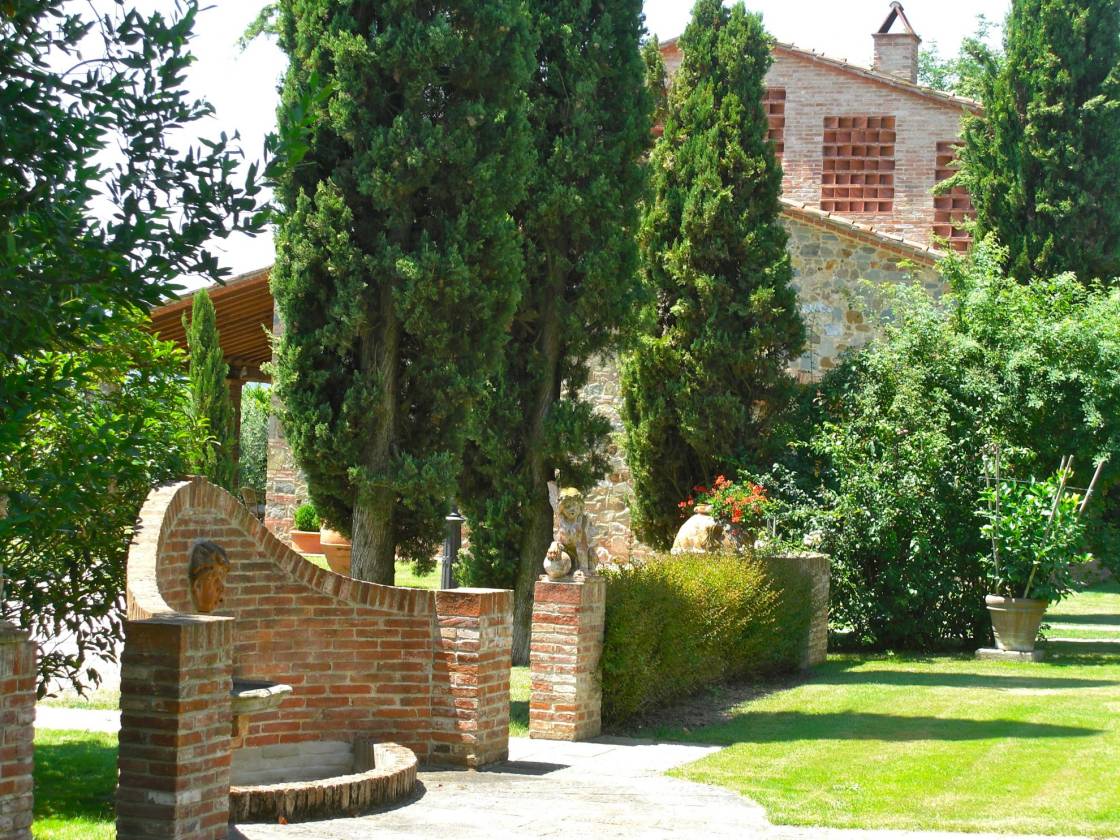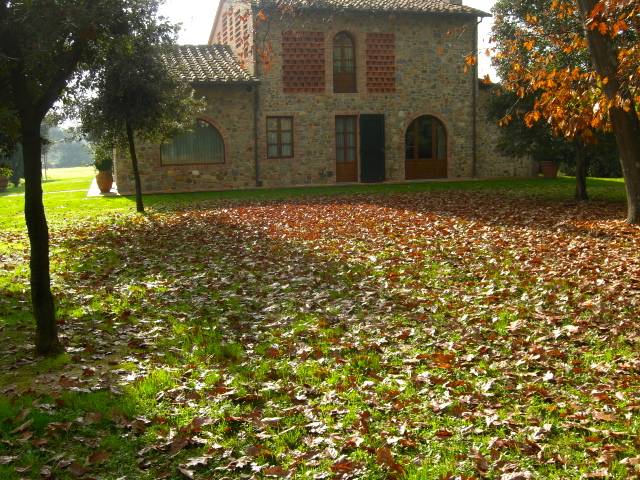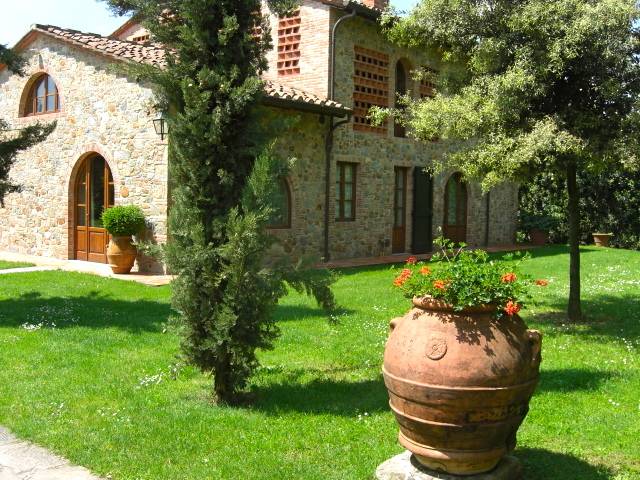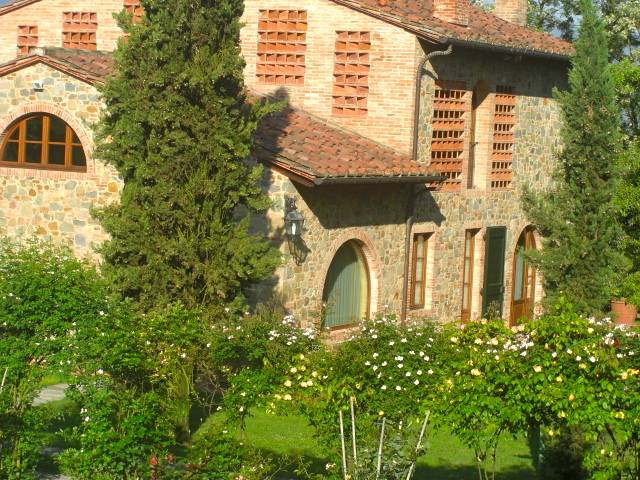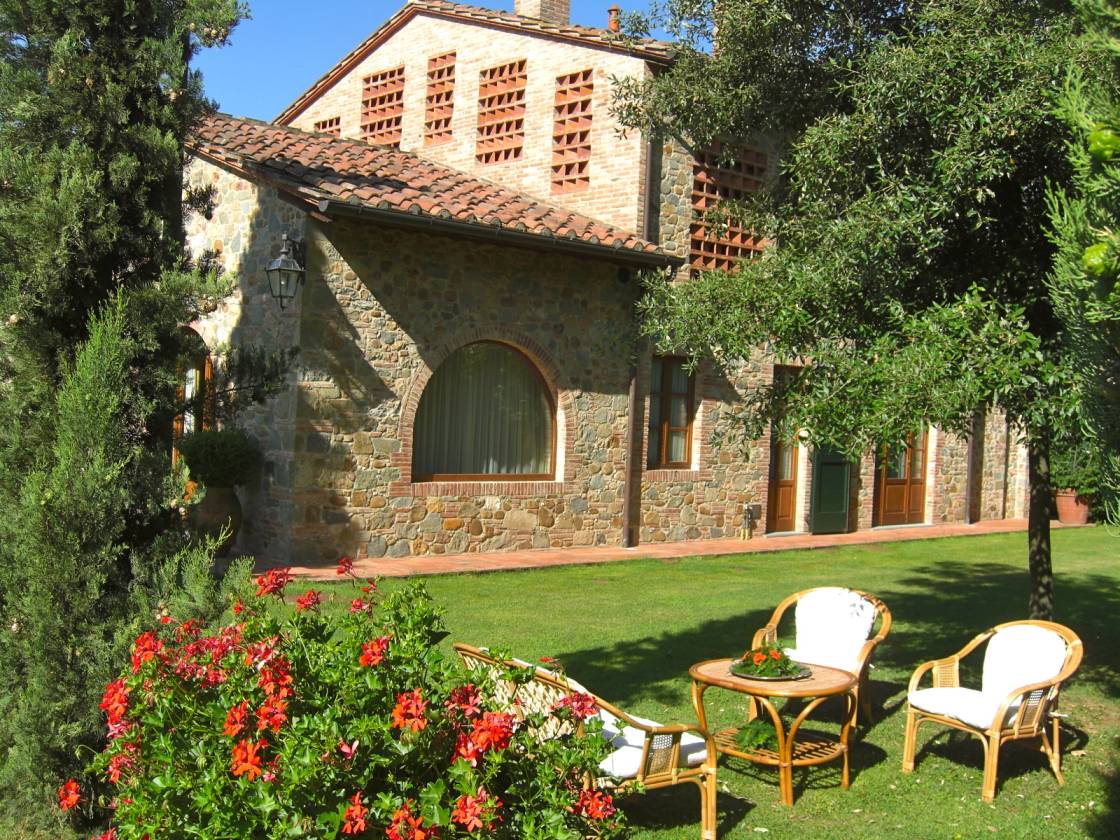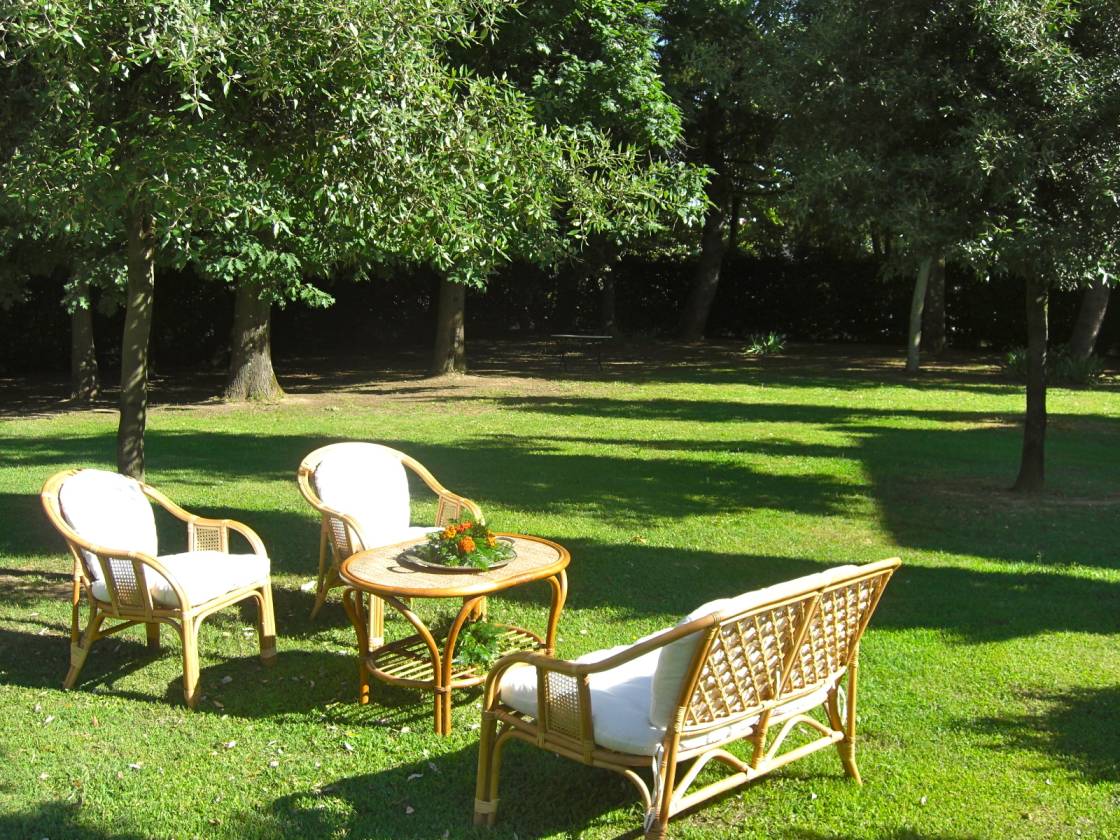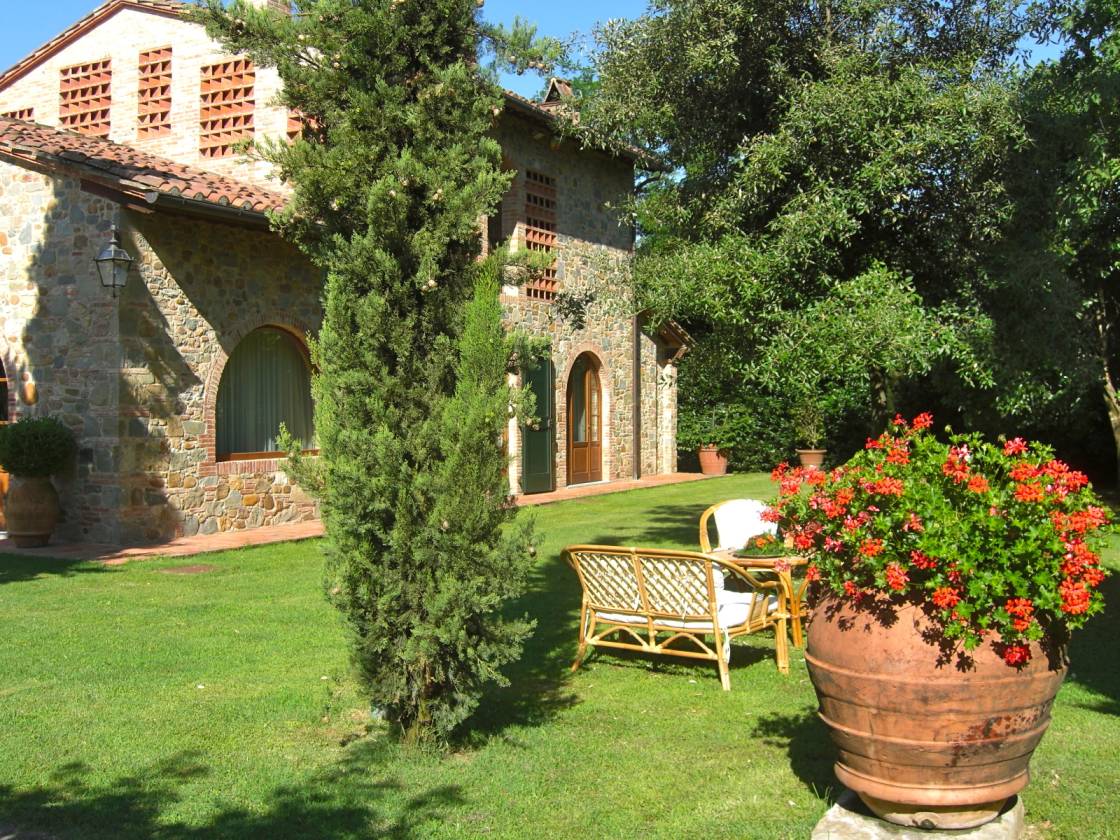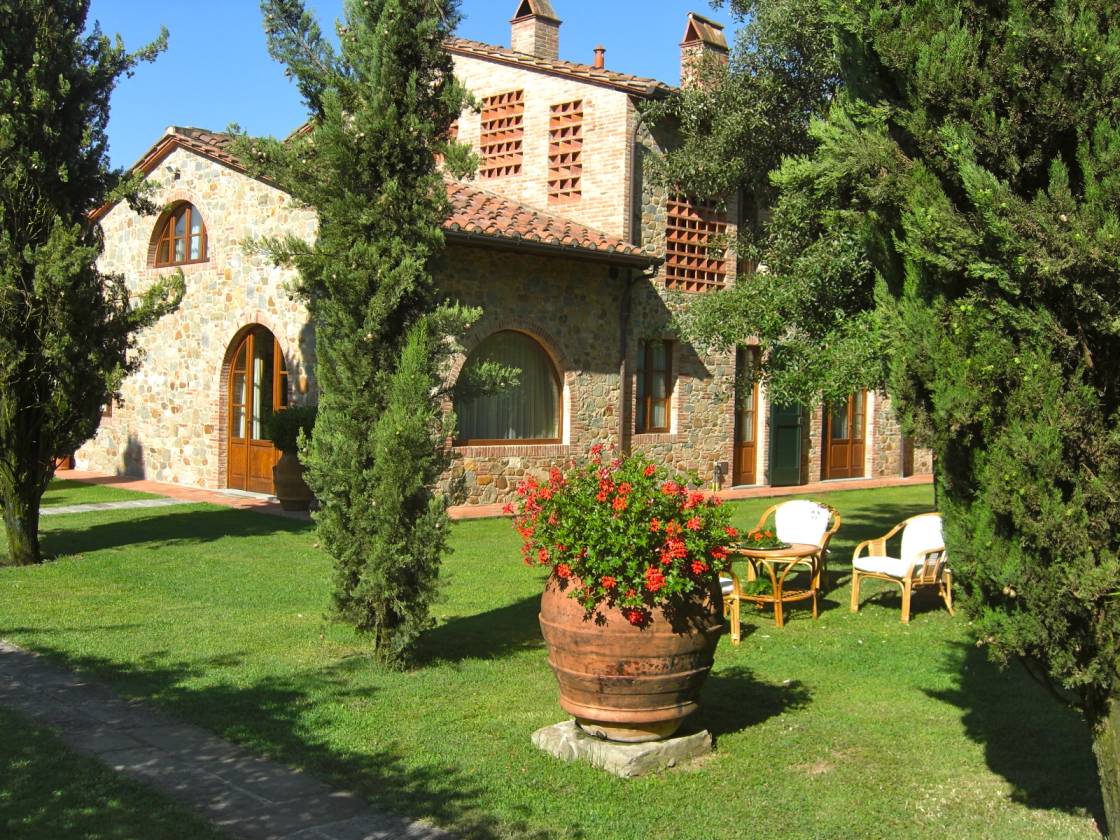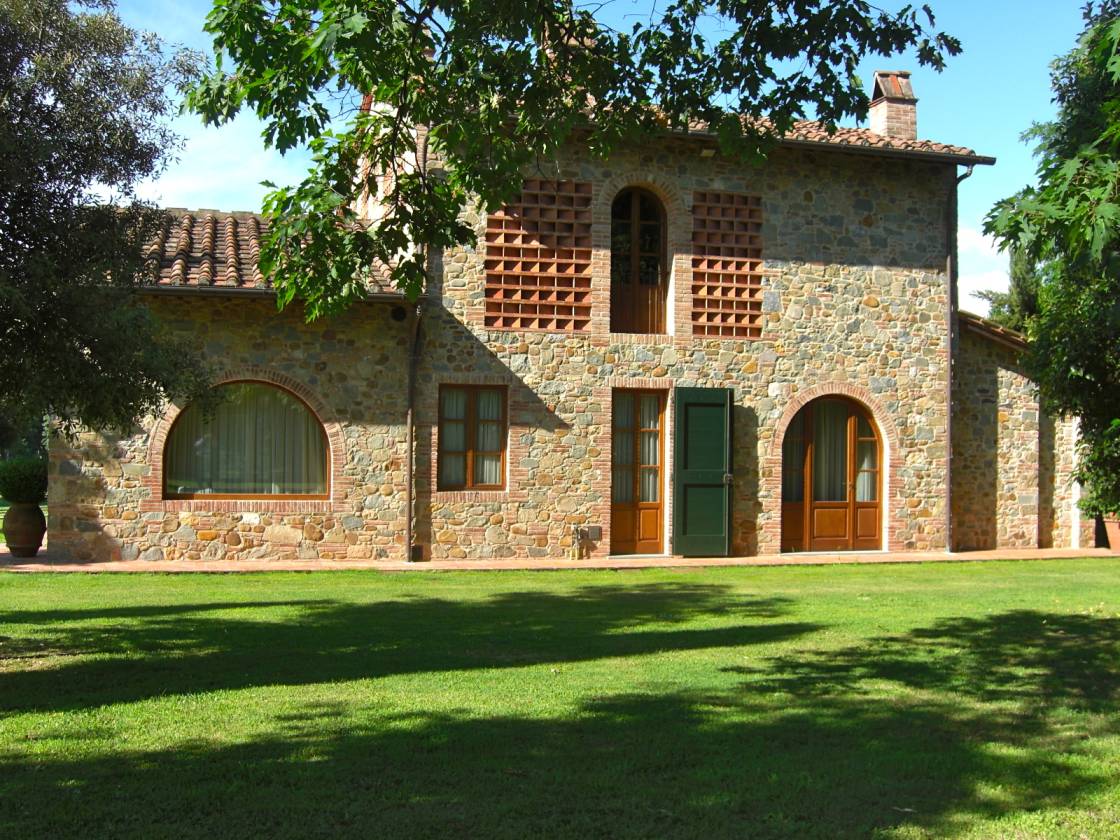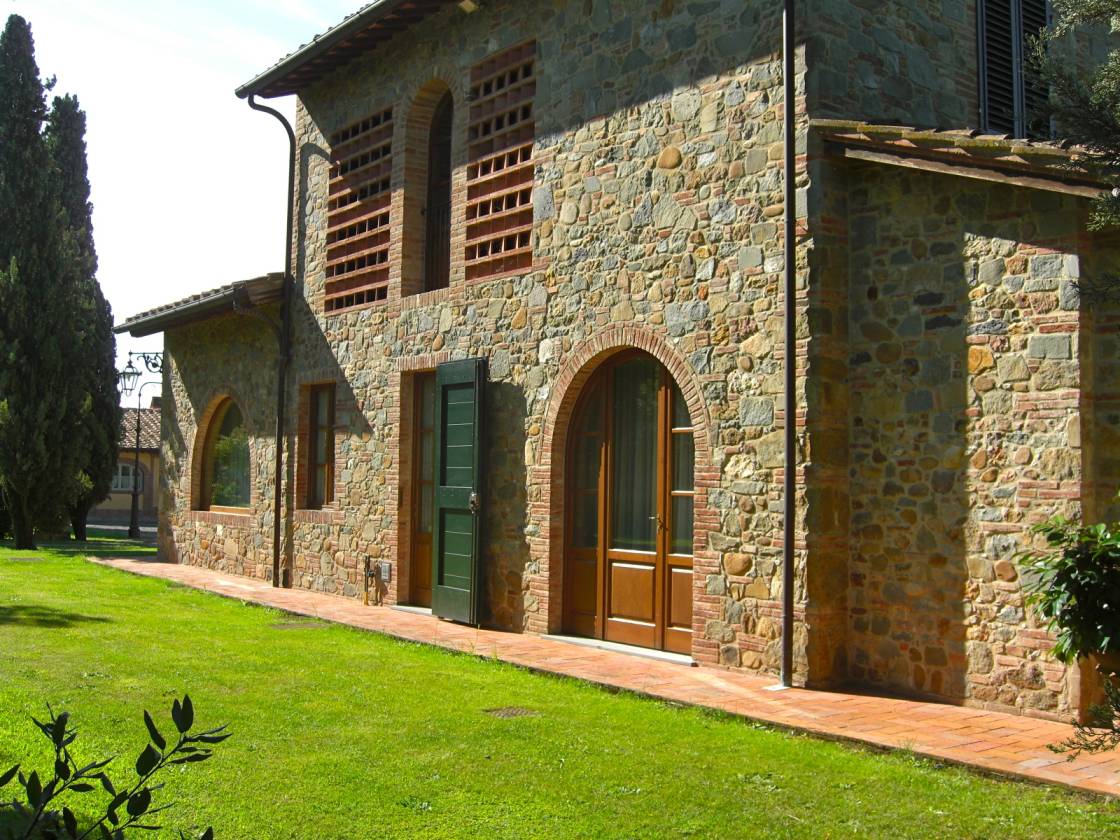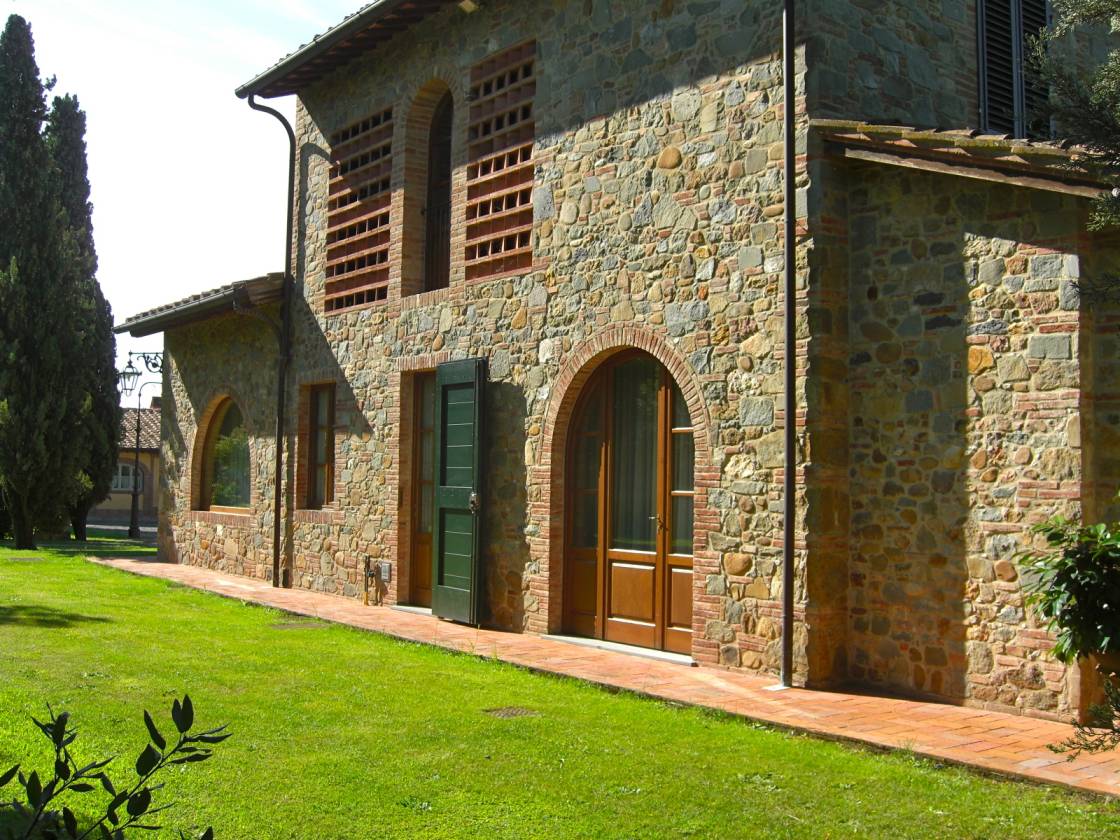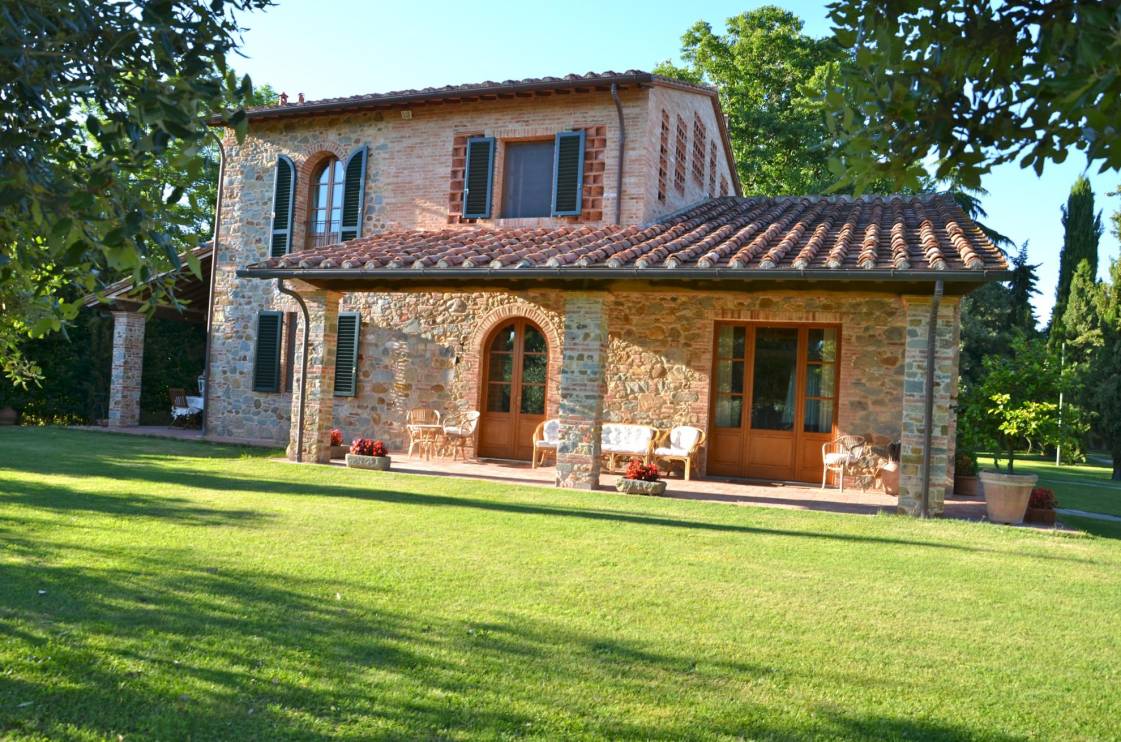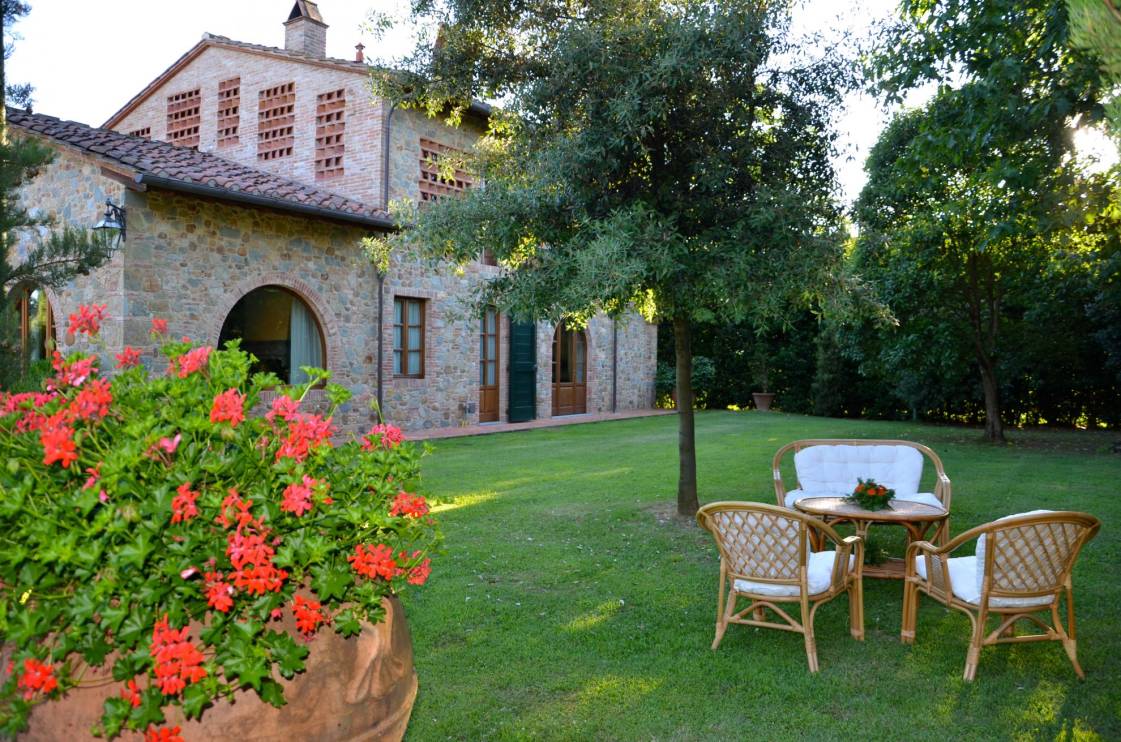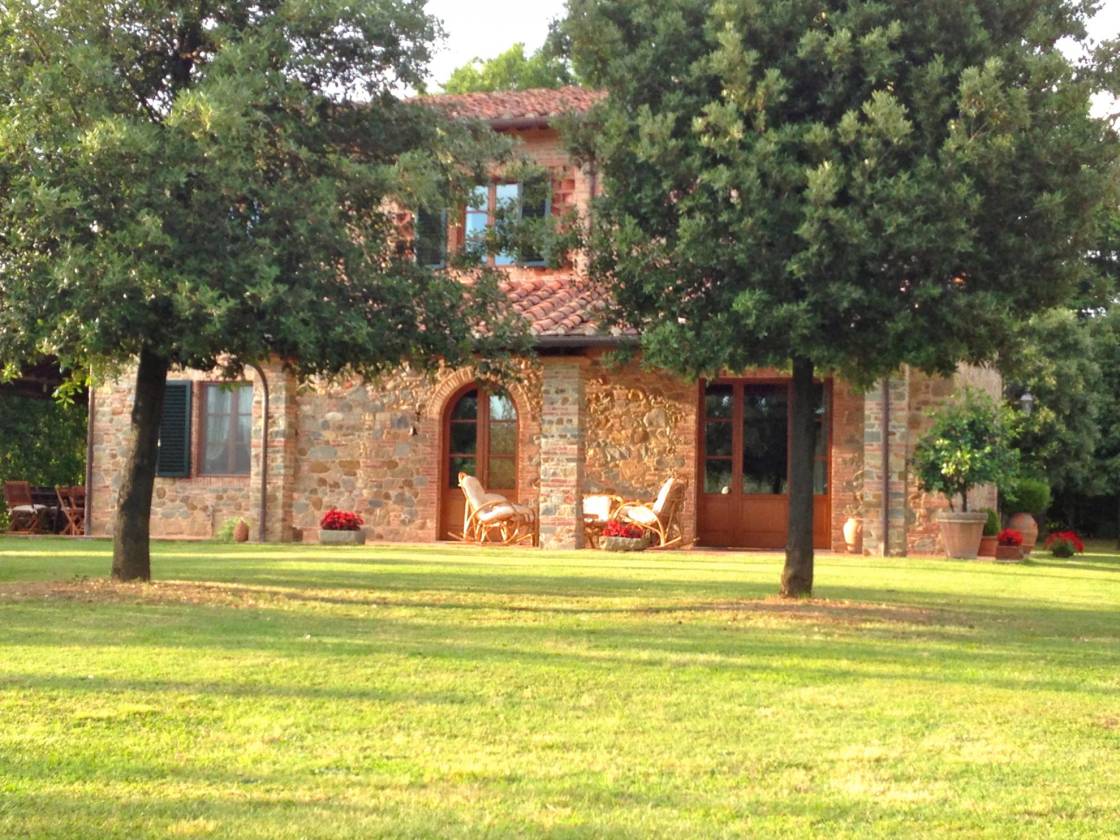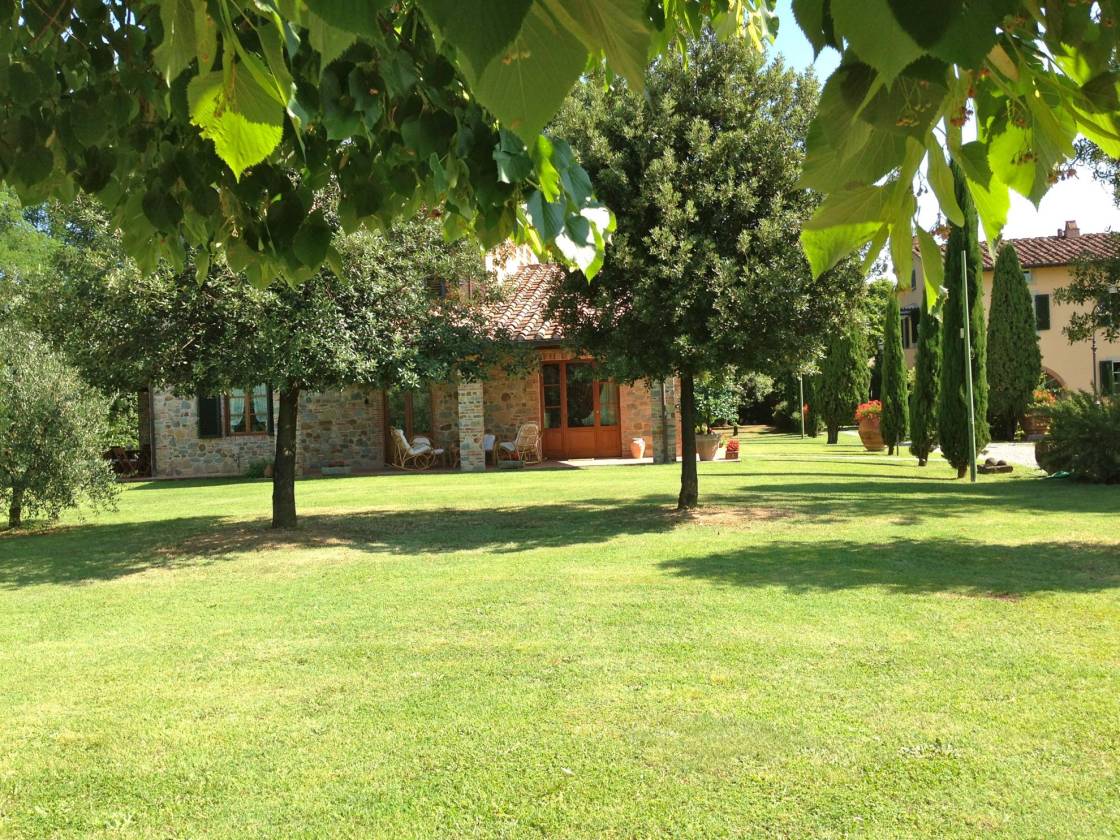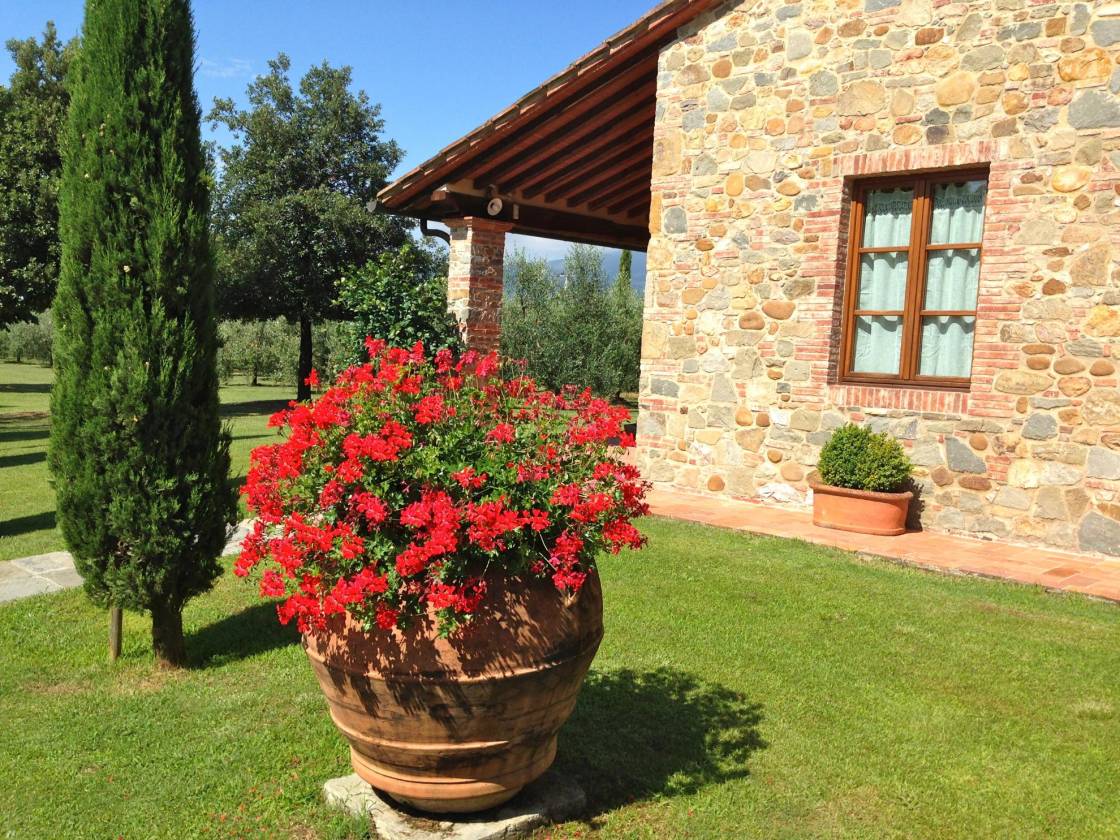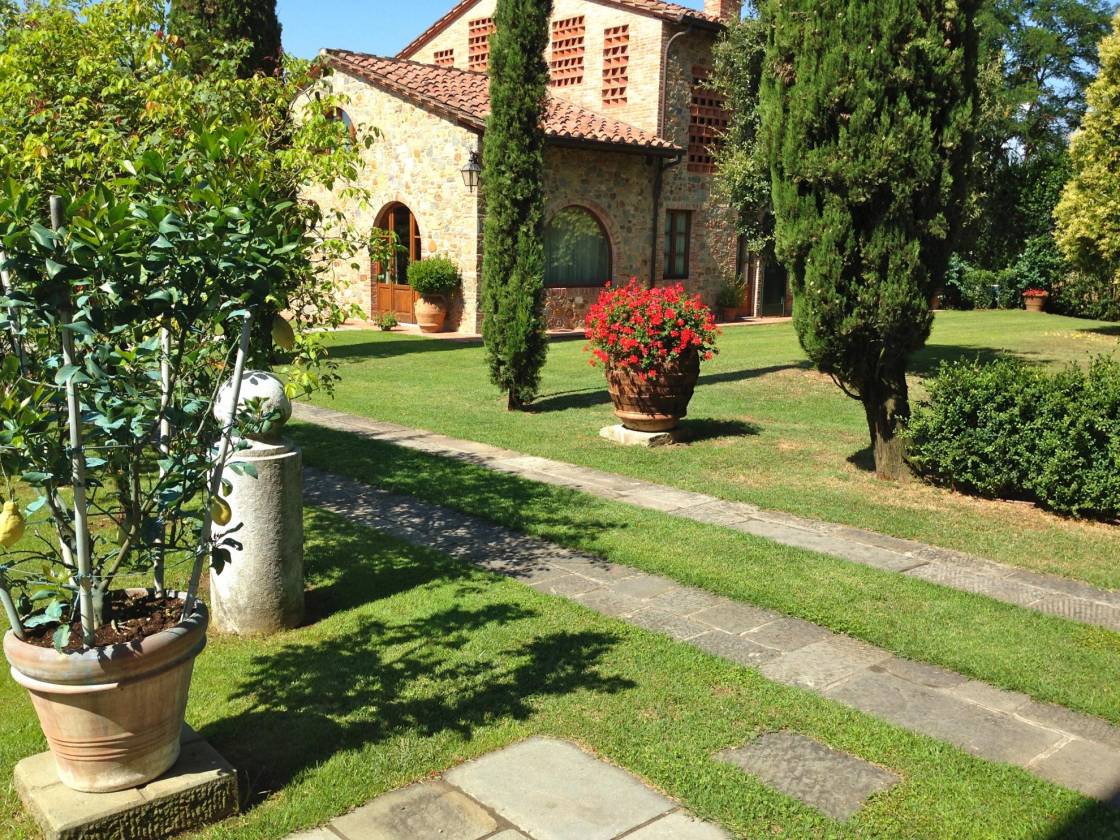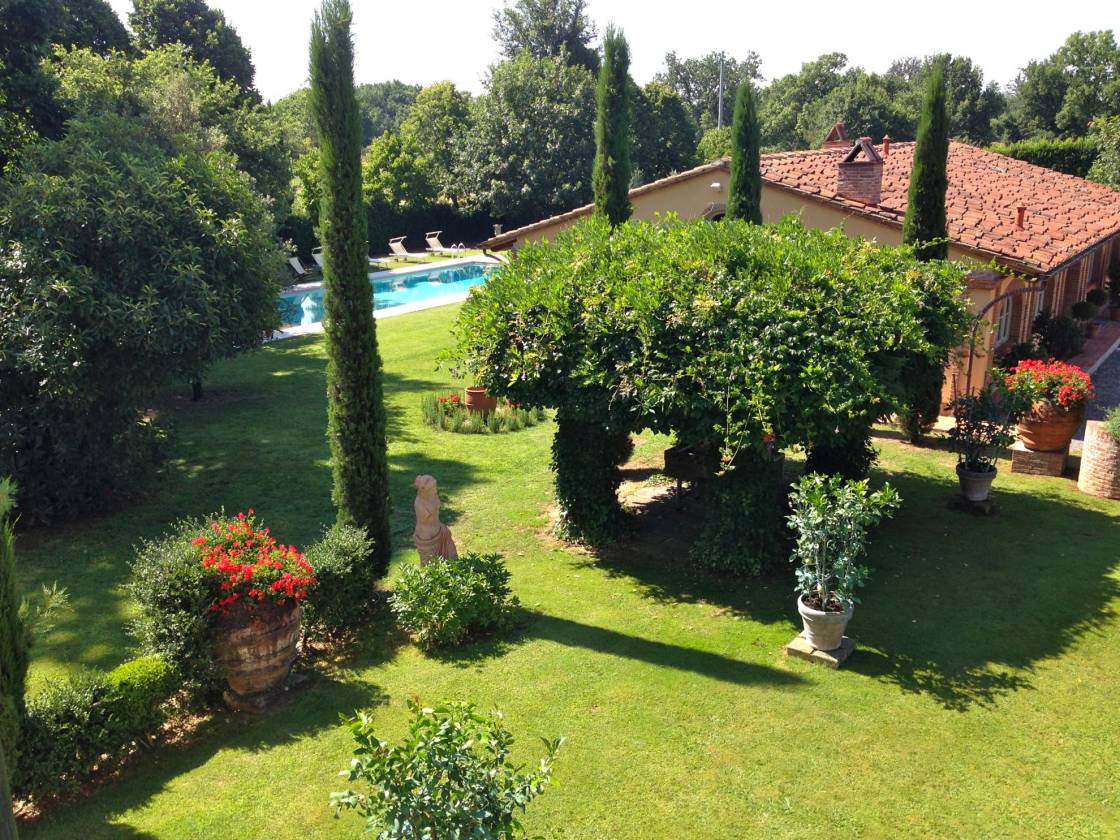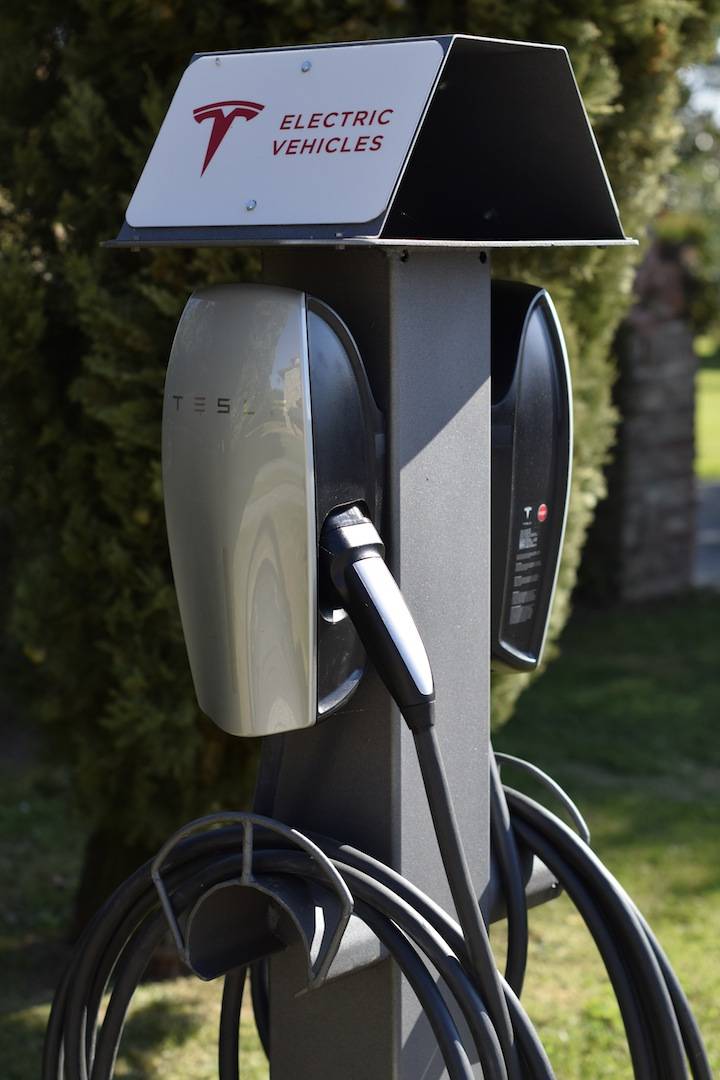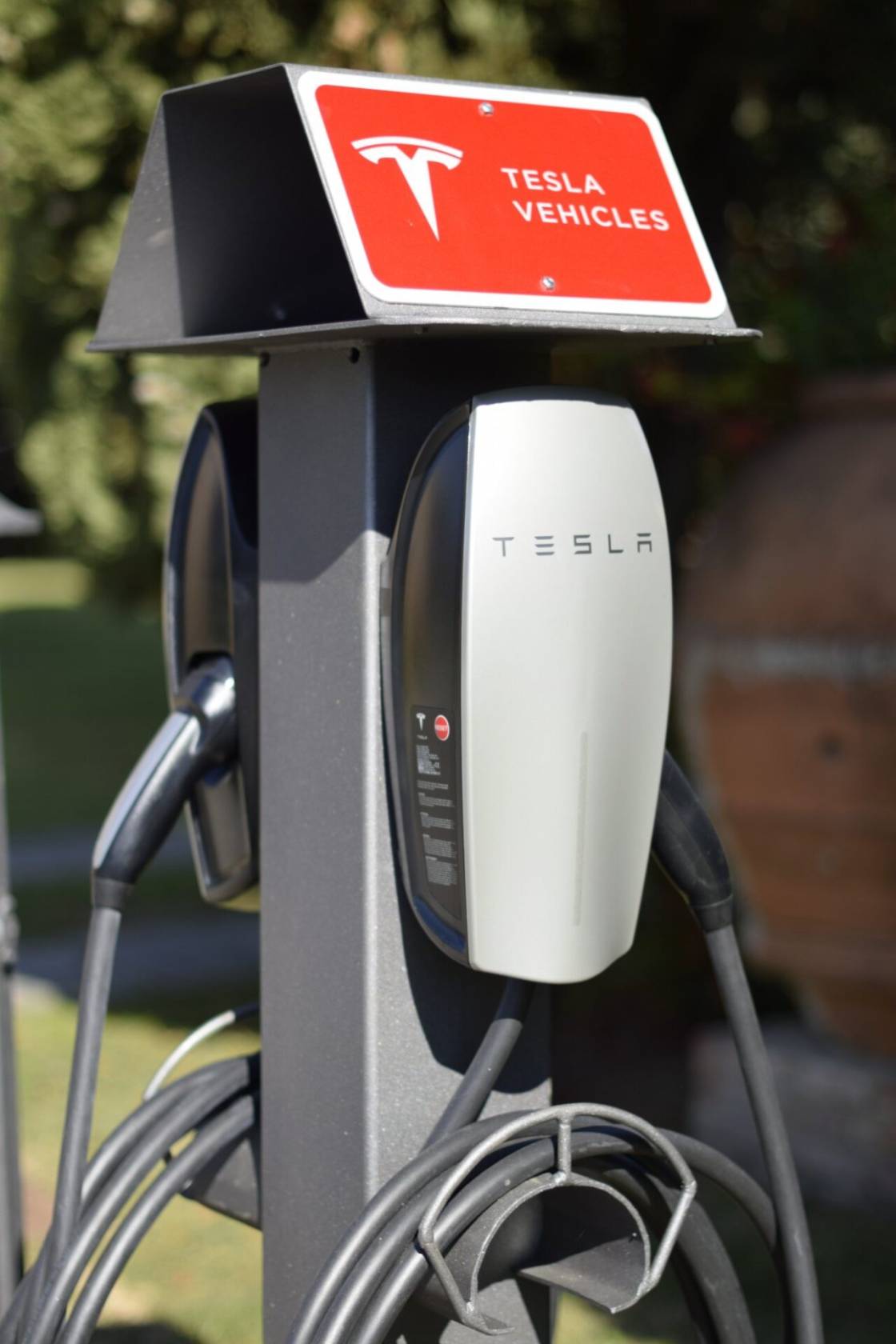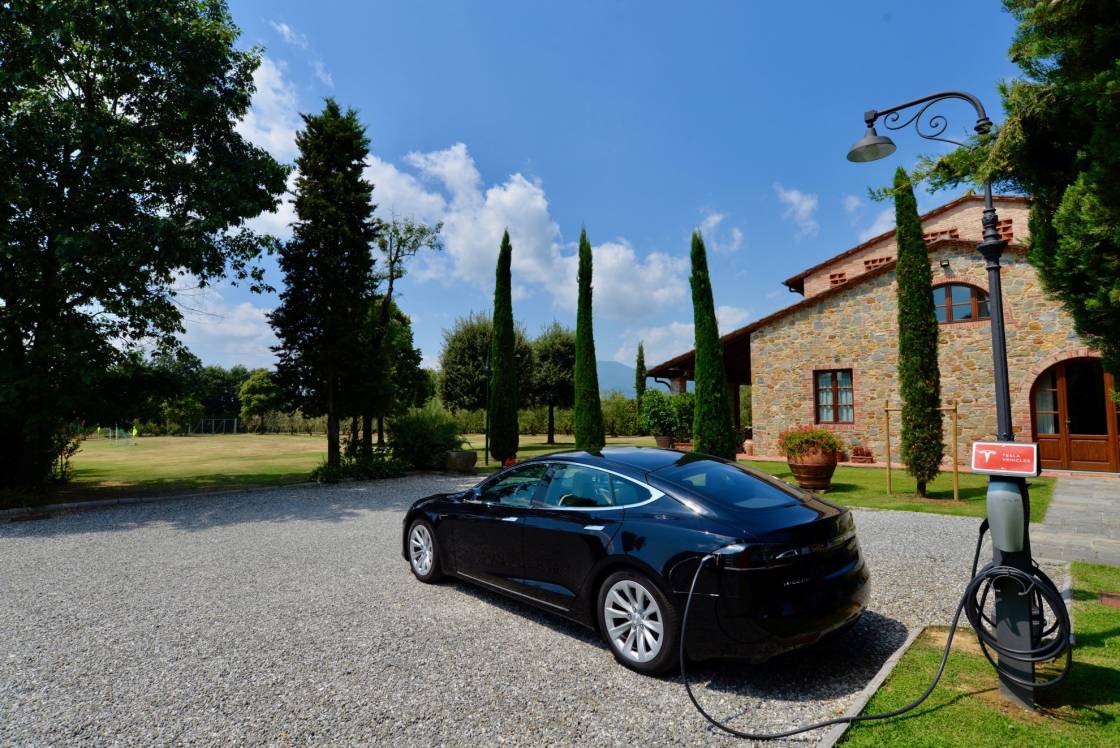 19 Villa in Stone pizzeria
21 Villa in Stone pizzeria
22 Villa in Stone pizzeria
30 Villa in Stone soppalco
31 Villa in Stone camerarosa
32 Villa in Stone camerarosa
33 Villa in Stone camerarosabagno
34 Villa in Stone cameraindaco
35 Villa in Stone cameraindacobagno
36 Villa in Stone cameraindacobagno
37 Villa in Stone cameraverde
38 Villa in Stone cameraverdebagno
42 Villa in Stone cameracastello
43 Villa in Stone cameracastello
44 Villa in Stone cameracastello
45 Villa in Stone camerarossabagno
47 villa_in_stone_dsc1598
Description
Charming Villa in Stone in the heart of Tuscany.
The location, easily accessible, is perfect for visiting the main attractions in Tuscany. You can visit the cities of art, the old villages, rich in history, admire the beautiful landscapes and many other points of interest in this amazing region. You can also relax by the pool, enjoy the nature and see the birds in the park, and feel like you are at home.
In less than one hour you can go to Pisa and its airport (at 30 Km), to Lucca (at 20 Km), Florence and its airport (at 50 Km by motorway), to Montecatini Terme (at 20 Km), to Volterra (at 40 Km), to Siena and San Gimignano (at 100 Km by motorway), to the sea (the beautiful beaches of Versilia at 50 km by motorway), to the white marble mountains and the beautiful caves, to the birthplace of Leonardo da Vinci, to the medieval villages, including Collodi with the tale of Pinocchio, to the ancient and magnificent villas of Lucca with their amazing gardens, to the roads of wine and olive oil, and to many other interesting places.
We are in the countryside, close (300 mt.) to the village of Orentano, with two very good restaurants at walking distance where you can taste the traditional cuisine rich of aromas and flavors. There are some cafe's, grocery stores, a bakery and other shops, just 5 km from the motorway A11 of Altopascio. The coordinates are 43°46'38.70"N 10°39'57.67"E
The property is in a big park, completely fenced and covered by free WiFi, plus a private pool, private parking, a soccer field, green volley, fitness equipment, a ping pong table, a baby foot, other toys for children and many large, old trees.
On demand you can have bicycles and enjoy a tasty dinner eating Italian homemade pizza cooked in a brick oven in a tavern next to the pool.
Besides the stone villa there is another ancient villa, where I live with my family (me, my wife, our 27-year-old son and our 19-year-old daughter) and there is an independent apartment, and another small independent apartment near to the pool. All the houses have their own privacy and you can't even tell there are other people.
The private pool is just in front of the Villa in Stone, it is 12 mt x 6 mt with a deep from 1,10mt to 1,40 mt, with a patio and a solar area. During the night the interior can be illuminated.
The stone villa is about 250 sqm and it is equipped with everything you may need, also for daily cleaning (vacuum cleaner, washing machine, dishwasher, etc).
Air conditioning is provided in the whole house, along with a heating system.
There are 5 bedrooms: on the ground floor a bedroom with a queen size bed and a small bedroom with bunk beds. There is a sofa bed on the step level floor. On the first floor there are two bedrooms with queen size beds and one bedroom with two single beds and bunk beds. In total it can accommodate up to 14 (10 + 4) people.
Then there is:
– An equipped kitchen, dining room with brick oven, laundry room, living room with fireplace and stone stairs to go to the first floor, 4 bathrooms in marble, three with showers and one with a bathtub.
– Two large outdoor porches, one equipped for outdoor dining, including a big BBQ.
. For your babies there is everything you may need, such as cots, cribs, baby chair for the table, buggy, a baby changing table and several toys.
Equipment
Kitchen:
Refrigerator with deep freezer
Stone sink
Stove top
Electric oven
Microwave
Dishwasher
Dishes and cutlery
Glasses and cups
Pots and pans
Tablecloths and napkins
Kettle
Juicer – Squeezer
Blender
Mixer
Various Spices
Chianti wine
Tuscan extra virgin olive oil
Balsamic vinegar
Espresso Machine
American coffee maker
Moka
Toaster
Food welcome
Highchair for infants
Wireless Internet
Air conditioning
Heating
Fan
Sheets and blankets
Towels
Pool towels
Slippers
Bathrobes
Toiletries
Washing machine
Dryer
Wood Burning Fireplace
Wood oven
Hairdryer
Iron and ironing board
lCD TV
DVD player
Cards and local guides
Games for children
Baby cradle
Children's beds
Indoor parking
Table tennis
Baby foot
Soccer field
Outside pool
Sunbeds
Outside playground
Barbecue with accessories and coal
Veranda with dining table
Veranda with chairs and sofas
Garden
Extra
Private Chef
Babysitter
Service staff
Reception
Turkish bath
Rates and Booking
Villa in Stone
Please check the availability in the booking area below, you can use the booking form to request a quote.
For further information please use the contact form .
Check availability and ask for a quote
Checkin from 4:00 p.m. onwards – Checkout within 9:00 a.m.